Connexion by Boeing(SM) Selects AAR to Perform Warranty Work on In-Flight High-Speed Connectivity Services Equipment
WOOD DALE, Ill., /PRNewswire-FirstCall/ -- AAR (NYSE: AIR) announced today that Connexion by Boeing, a business unit of The Boeing Company (NYSE: BA), has selected AAR to perform warranty work on equipment used to provide airline passengers with in-flight Internet, data and entertainment connectivity.
The agreement calls for AAR's New York-based Component Services Division to perform repairs, testing and recertification of the networking equipment that is used by Connexion by Boeing to offer travelers real-time high-speed communications services via a two-way connection between a plane-mounted antenna and a satellite network. Connexion by Boeing selected AAR to perform its warranty work based upon AAR's proven track record of providing certified, documented maintenance, repair and overhaul services for both established and emerging aircraft component technologies.
Connexion by Boeing, recipient of the 2003 World Travel Award for World's Leading High-Speed Internet Services Provider, brings in-flight Internet, data and entertainment connectivity to commercial airlines and their passengers as well as executive and government transport aircraft. For more information, visit www.connexionbyboeing.com.
AAR Aircraft Component Services - New York, an operating division of AAR, services more than 22,000 rotable components with around-the-clock air on ground (AOG) service. AAR is a leading provider of aftermarket support to the worldwide aerospace/aviation industry. Products and services include proprietary inventory management and logistic support services, encompassing supply, repair and manufacture of spare parts and systems. Headquartered in Wood Dale, Ill., AAR serves commercial and government aircraft fleet operators and independent service customers throughout the world. More information can be found at www.aarcorp.com .
SOURCE AAR CORP.


CONTACT: Chris Mason, Director of Corporate Communications of AAR, +1-630-227-2062, or chris.mason@aarcorp.com
Related news
See all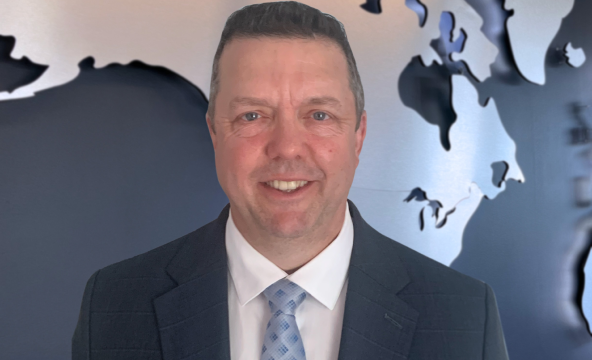 May 22, 2023
AAR names Tom Hoferer Vice President of Repair and Engineering Services
Wood Dale, Illinois — AAR CORP. (NYSE: AIR), a leading provider of aviation services to commercial and government operators, MROs, and OEMs, announced today it has selected Tom Hoferer as its Vice President of Repair and Engineering Services. In this role Hoferer will oversee the Company's Maintenance, Repair, and Overhaul (MRO) Services and Mobility Systems operations.