Avio Selects AAR for Supply Chain Management
SINGAPORE /PRNewswire-FirstCall/ -- AAR (NYSE: AIR) announced today at Asian Aerospace 2004 that it has signed an agreement under which AAR will provide supply chain management services for Avio Propulsione Aerospaziale.
Under the terms of the agreement AAR Aircraft & Turbine Center, an operating unit of AAR CORP., will manage the logistics and inventory for Avio's JT8D-200 series engine program. The agreement builds on AAR's position as a leading independent supplier of aircraft engine components and supply chain management services.
"We are pleased that Avio selected AAR for this very important program," said David P. Storch, President and Chief Executive Officer of AAR. "We look forward to working with Avio to streamline their operation and help them reduce the total cost of engine inventory acquisition and ownership for the JT8D-200 program."
JT8D-200 engines are widely used on MD-80 series aircraft around the world. Avio is among Europe's leading independent maintenance and overhaul service providers, specializing in the repair and refurbishment of a variety of aircraft engines including the JT8D-200.
"This agreement is significant in that it will help us to maintain the high performance levels we've set for quality, reliability and operational efficiency," said Umberto Catani, Vice President of Avio's Engine Maintenance and Overhauling Division. "Avio has earned a reputation for excellence and we believe this partnership with AAR will enable us to continue to deliver the quality products and services our customers require while improving our cost structure."
Avio is a world leader in auxiliary and power transmissions and in turbine modules and is Italy's leading operator for aircraft engines and space propulsion systems. Headquartered in Italy, Avio maintains 12 facilities with more than 5,000 employees. Avio's businesses include aero-engine modules and components for both civil and military applications; civil and military maintenance, repair and overhaul; space systems and propulsion; and marine propulsion and automation.
AAR Aircraft & Turbine Center provides strategic supply chain services for a broad range of commercial, regional and military operators. It offers a full range of strategic customized supply chain management programs and related parts services, including just-in-time delivery, parts exchange and inventory management programs.
AAR is a leading provider of aftermarket support to the worldwide aviation/aerospace industry. Products and services include customized inventory management and logistics programs encompassing supply, repair and manufacture of spare parts and systems. Headquartered in Wood Dale, Ill., AAR serves commercial and government aircraft fleet operators and independent service customers throughout the world. Further information can be found at www.aarcorp.com.
This press release contains certain statements relating to future results which are forward-looking statements as that term is defined in the Private Securities Litigation Reform Act of 1995. These forward-looking statements are based on beliefs of Company management, as well as assumptions and estimates based on information currently available to the Company, and are subject to certain risks and uncertainties that could cause actual results to differ materially from historical results or those anticipated, depending on a variety of factors, including: implementation of information technology systems, integration of acquisitions, marketplace competition, economic and aviation/aerospace market stability and Company profitability. Should one or more of these risks or uncertainties materialize adversely, or underlying assumptions or estimates prove incorrect, actual results may vary materially from those described.
SOURCE AAR CORP.



CONTACT: Chris Mason, Director of Corporate Communications, of AAR, +1-630-227-2062, chris.mason@aarcorp.com
Related news
See all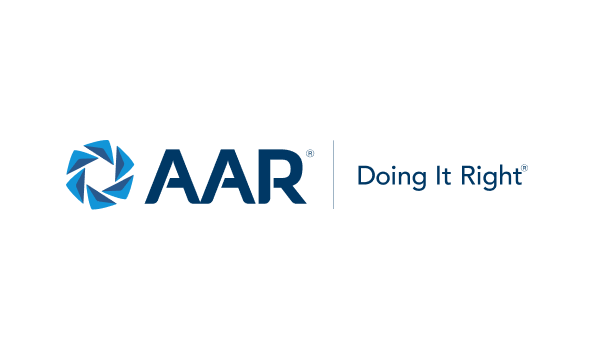 December 07, 2023
AAR to announce second quarter fiscal year 2024 results on December 21, 2023
Wood Dale, Illinois — AAR CORP. (NYSE: AIR), a leading provider of aviation services to commercial and government operators, MROs, and OEMs, today announced that it will release financial results for its second quarter of fiscal year 2024, ended November 30, 2023, after the close of the New York Stock Exchange trading session on Thursday, December 21, 2023.