AAR Files Form 10-Q With Updated Results
WOOD DALE, Ill., /PRNewswire-FirstCall/ -- AAR (NYSE: AIR) announced today that in conjunction with the filing of its Form 10-Q for the quarter ended February 29, 2004, it has recorded an additional expense resulting from an unfavorable Court ruling relating to an engine lease transaction that expired in August 2001. Upon becoming final, the Court's ruling, issued on April 2 and received by the Company on April 5, will require the Company to return funds the Company had drawn on a letter of credit posted by the lessee, plus interest.
In accordance with generally accepted accounting principles, the Company is including the effects of the Court's ruling in its fiscal 2004 third quarter financial statements. This is a Type 1 subsequent event since it occurred after the end of the third quarter but prior to the filing of the Company's third quarter Form 10-Q. Although the Company had reserved for this matter, management's estimate of the additional cost from this litigation exceeds the reserve. As a result, the Company recorded a $1.6 million pre-tax expense in its third quarter. This expense changes the Company's previously announced third quarter results. Accordingly, net income and earnings per share for the third quarter 2004 have been revised from $3.0 million or $0.09 per share to $2.0 million or $0.06 per share, respectively.
The Court's ruling is related to a counterclaim for damages filed by AAR for a breach of contract by the lessee in an aircraft engine transaction. While the Court ruled in favor of AAR as to the lessee's breach of contract, AAR's counterclaim for damages for the lessee's breach was largely rejected and the Court ordered AAR to return the proceeds it had drawn on the letter of credit. The Company is reviewing the Court's action and intends to vigorously pursue avenues of appeal that it believes are available.
This press release contains certain statements relating to future results, which are forward-looking statements as that term is defined in the Private Securities Litigation Reform Act of 1995. These forward-looking statements are based on beliefs of Company management, as well as assumptions and estimates based on information currently available to the Company, and are subject to certain risks and uncertainties that could cause actual results to differ materially from historical results or those anticipated, including those factors discussed under Item 7, entitled "Factors Which May Affect Future Results", included in the Company's May 31, 2003 Form 10-K. Should one or more of these risks or uncertainties materialize adversely, or should underlying assumptions or estimates prove incorrect, actual results may vary materially from those described. These events and uncertainties are difficult or impossible to predict accurately and many are beyond the Company's control. The Company assumes no obligation to publicly release the result of any revisions that may be made to any forward-looking statements to reflect events or circumstances after the date of such statements or to reflect the occurrence of anticipated or unanticipated events. For additional information, see the comments included in AAR's filings with the Securities and Exchange Commission.
SOURCE AAR CORP.


CONTACT: Timothy J. Romenesko, Vice President, Chief Financial Officer of AAR, +1-630-227-2090, tromenesko@aarcorp.com
Related news
See all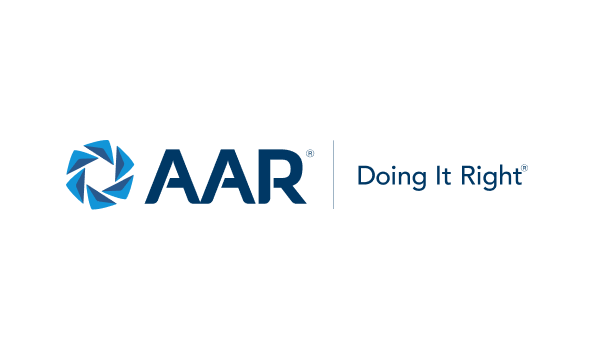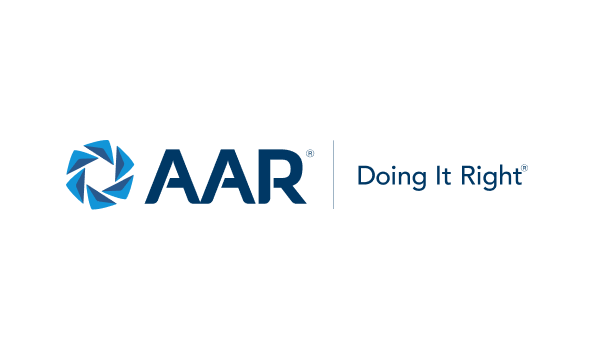 December 07, 2023
AAR to announce second quarter fiscal year 2024 results on December 21, 2023
Wood Dale, Illinois — AAR CORP. (NYSE: AIR), a leading provider of aviation services to commercial and government operators, MROs, and OEMs, today announced that it will release financial results for its second quarter of fiscal year 2024, ended November 30, 2023, after the close of the New York Stock Exchange trading session on Thursday, December 21, 2023.