AAR Chosen to Provide Shelters for the U.S. Army
WOOD DALE, Ill., /PRNewswire-FirstCall/ -- AAR (NYSE: AIR) announced today that they have signed an agreement with Stewart & Stevenson Tactical Vehicle Systems Limited Partnership ("Stewart & Stevenson") under which AAR Mobility Systems will supply Shop Vans and Expansible Vans for the U.S. Army's Family of Medium Tactical Vehicles ("FMTV") program. Stewart & Stevenson is the U.S. Army's prime contractor for the five-year tactical truck production contract and has been building FMTV trucks since 1992. Under its one-year sub-contract with four one-year renewal options, AAR will build an expansible van for a 5-ton truck and a non-expansible shop van for a 2.5-ton truck.
The FMTV program was launched in 1991 and includes eleven different truck variants, such as standard cargo trucks, dump trucks and tow trucks, with two of the variants equipped with integral vans, or shelters. These rigid-walled shelters, which are equipped with basic electrical and lighting systems, heaters and air conditioners, are used as maintenance shops, parts warehouses, command and control centers, and mobile offices.
"We are pleased with our selection as a provider of shelters for the U.S. Army's FMTV program. This contract award enables us to build on our position as the leading manufacturer of containers, shelters and pallets for the U.S. Military by providing us with an opportunity to extend our services and technical capabilities to other Department of Defense customers. AAR's proven capabilities and reputation for providing quality, low-cost shelters and delivering them on time was a major factor in the decision to award the contract to AAR. We are proud to continue to assist the U.S. Military in their ongoing efforts to improve operational effectiveness by employing a more flexible deployment strategy with increased strategic and tactical mobility," said David P. Storch, AAR President and Chief Executive Officer.
AAR Mobility Systems, an operating division of AAR, manufactures containers, shelters and pallets for military customers and prime contractors. AAR CORP. is the preeminent provider of products and value-added services to the worldwide aerospace/aviation industry. Products and services include proprietary inventory management and logistic support services, encompassing supply, repair and manufacture of spare parts and systems. Headquartered in Wood Dale, Illinois, AAR serves commercial and government aircraft fleet operators and independent service customers throughout the world.
This press release contains certain statements relating to future results, which are forward-looking statements as that term is defined in the Private Securities Litigation Reform Act of 1995. These forward-looking statements are based on beliefs of Company management, as well as assumptions and estimates based on information currently available to the Company, and are subject to certain risks and uncertainties that could cause actual results to differ materially from historical results or those anticipated, including those factors discussed under Item 7, entitled "Factors Which May Affect Future Results", included in the Company's May 31, 2003 Form 10-K. Should one or more of these risks or uncertainties materialize adversely, or should underlying assumptions or estimates prove incorrect, actual results may vary materially from those described. These events and uncertainties are difficult or impossible to predict accurately and many are beyond the Company's control. The Company assumes no obligation to publicly release the result of any revisions that may be made to any forward-looking statements to reflect events or circumstances after the date of such statements or to reflect the occurrence of anticipated or unanticipated events. For additional information, see the comments included in AAR's filings with the Securities and Exchange Commission.
SOURCE AAR CORP.


CONTACT: Greg Moore, Director of Investor Relations of AAR, +1-630-227-2081, gmoore@aarcorp.com
Related news
See all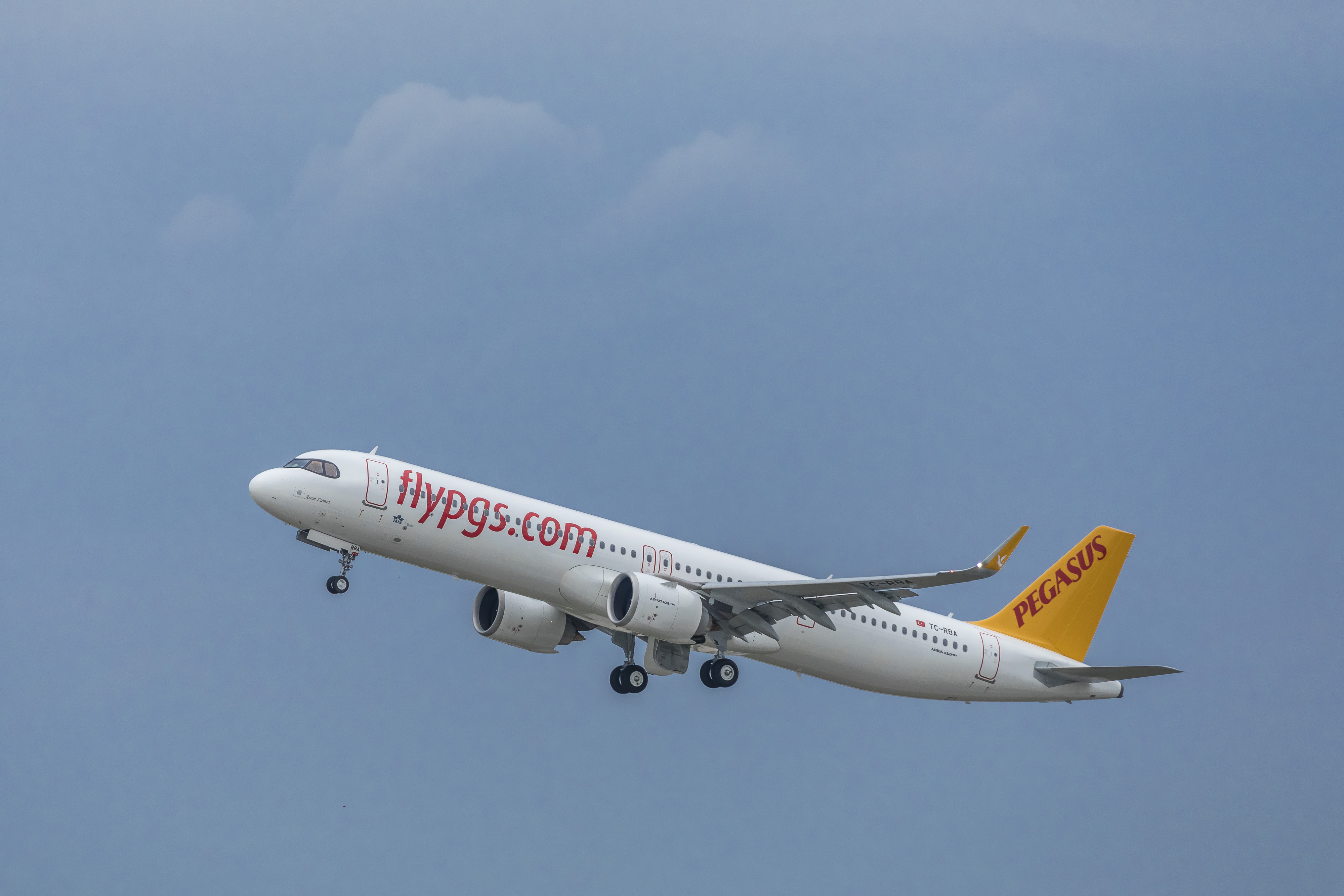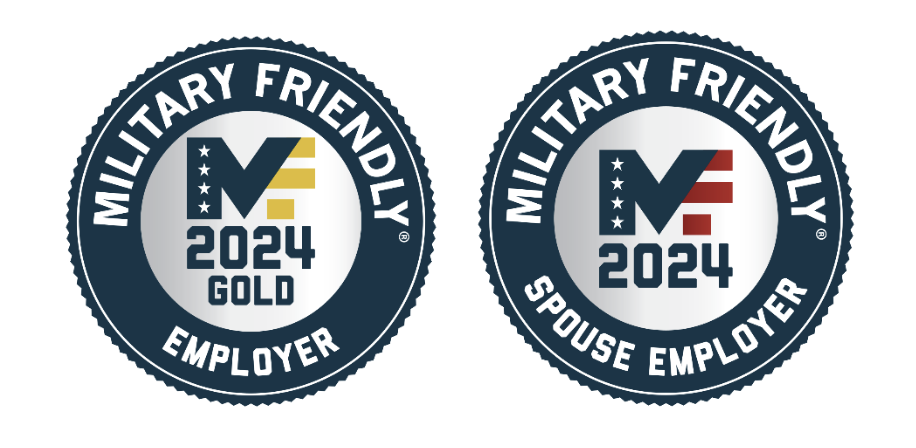 November 15, 2023
AAR earns 2024 Military Friendly® Employer designations
Wood Dale, Illinois — AAR CORP. (NYSE: AIR), a leading provider of aviation services to commercial and government operators, MROs, and OEMs, announced today that it has earned the 2024 Military Friendly® Gold Employer and Military Friendly® Spouse Employer designations.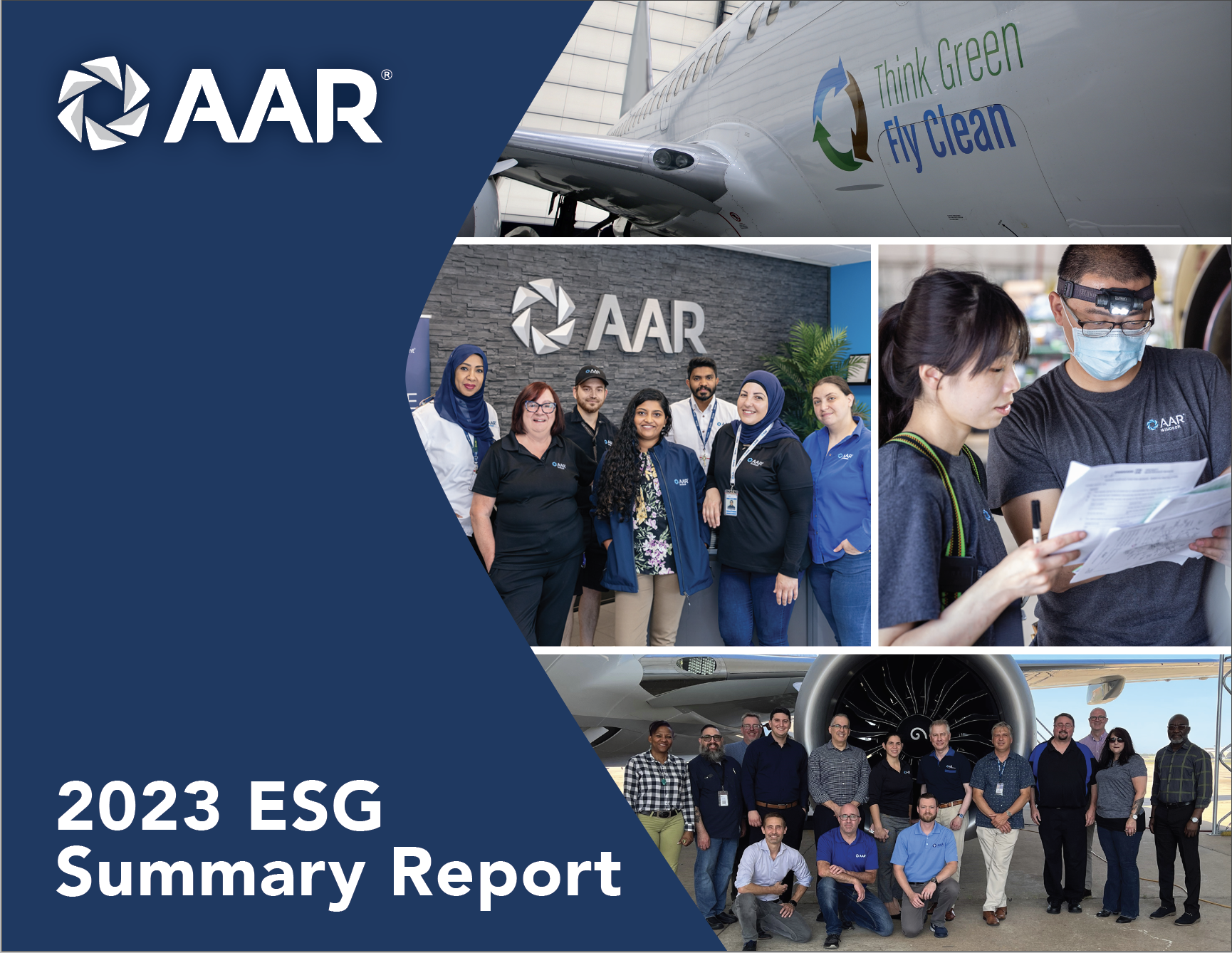 November 08, 2023
AAR launches 2023 ESG Summary Report
Wood Dale, Illinois — AAR CORP. (NYSE: AIR), a leading provider of aviation services to commercial and government operators, MROs, and OEMs, launched its 2023 ESG Summary Report, demonstrating the Company's continued efforts to focus on the environment, drive social responsibility, and govern with integrity.