AAR Chosen to Provide Cargo Systems to Boeing for Alitalia MD-11s
WOOD DALE, Ill., /PRNewswire-FirstCall/ -- AAR CORP. (NYSE: AIR) announced today that AAR Cargo Systems was selected by Boeing to provide cargo systems for passenger-to-freighter modifications on Alitalia MD-11 Combi aircraft.
AAR Cargo Systems will provide its systems to Boeing who was commissioned by Alitalia to convert three of its MD-11 Combi aircraft to all-cargo aircraft as a continuation of Alitalia's fleet renewal initiative. The MD-11 Combi is a combination passenger and cargo aircraft that is available with a variety of passenger cabin and cargo storage configurations.
AAR Cargo Systems is an industry leader in the development, design and manufacture of specialized cargo handling systems. Its unique design for the MD-11 Combi will enable Alitalia to cost-effectively redeploy existing assets to capitalize on opportunities in cargo transport and integrated logistics services.
"We appreciate that Boeing selected AAR Cargo Systems for the modernization of Alitalia's cargo fleet," said Dallas Mayfield, General Manager of AAR Cargo Systems. "Alitalia currently uses our systems which have a proven track record of high-quality and mechanical reliability."
AAR Cargo Systems, an operating unit of AAR based in Livonia, Michigan, specializes in the design and manufacture of in-aircraft cargo loading systems and has been at the forefront of innovative cargo handling and logistics systems for commercial and military applications for more than 40 years.
AAR is a leading provider of aftermarket support to the worldwide aviation/aerospace industry. Products and services include customized inventory management and logistics programs encompassing supply, repair and manufacture of spare parts and systems. Headquartered in Wood Dale, Illinois, AAR serves commercial and government aircraft fleet operators and independent service customers throughout the world. More information can be found at http://www.aarcorp.com.
SOURCE AAR CORP.


CONTACT: Chris Mason, Director of Corporate Communications, of AAR, +1-630-227-2062, chris.mason@aarcorp.com
Related news
See all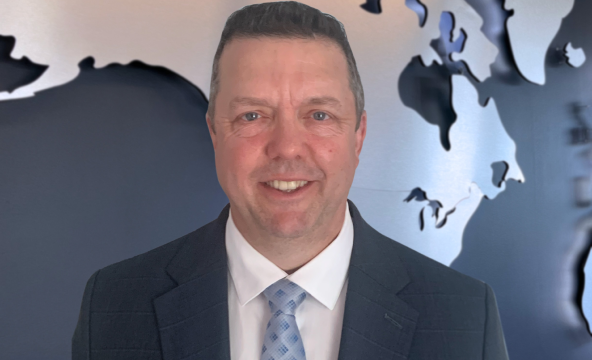 May 22, 2023
AAR names Tom Hoferer Vice President of Repair and Engineering Services
Wood Dale, Illinois — AAR CORP. (NYSE: AIR), a leading provider of aviation services to commercial and government operators, MROs, and OEMs, announced today it has selected Tom Hoferer as its Vice President of Repair and Engineering Services. In this role Hoferer will oversee the Company's Maintenance, Repair, and Overhaul (MRO) Services and Mobility Systems operations.