AAR Chosen by CanJet for Component Inventory and Maintenance
WOOD DALE, Ill., /PRNewswire-FirstCall/ -- AAR CORP. (NYSE: AIR) announced today that Nova Scotia-based CanJet Airlines is extending their 737-200 Inventory and Component Support Contract with AAR Allen Aircraft and AAR Aircraft Component Services, New York, and expanding the agreement to include CanJet's growing fleet of 737-500s.
AAR will provide CanJet with end-to-end inventory support -- managing a parts inventory program through AAR Allen Aircraft and providing component repair services through AAR Aircraft Component Services, New York.
"AAR is providing CanJet with an economical solution that fits with our goal of delivering value and maintaining the highest level of quality while controlling costs," said Brian Pike, Manager of Purchasing and Stores for CanJet. "In some cases, it's cost-prohibitive for us to manage dedicated inventories of rotable parts. AAR was able to offer a cost-effective solution that addresses our inventory requirements and includes complete, comprehensive component repair services."
AAR develops and delivers a wide variety of aircraft- and customer- specific programs through its different inventory and logistics; maintenance, repair and overhaul (MRO); manufacturing; and sales and leasing operations. Through a combination of AAR Aircraft Component Services, New York and AAR Allen Aircraft, AAR is delivering a custom solution to meet CanJet's unique 737-supply chain and component repair requirements.
"By listening to CanJet's requirements, we were able to develop a program tailored to meet their specific needs," said Frank Boni, Vice President, Sales and Marketing for AAR Aircraft Component Services, New York. "AAR's diverse range of products and services is a key part of the unique value we can bring to customers."
CanJet Airlines is a division of IMP Group Limited, Halifax, Nova Scotia. For 37 years, IMP has been a world-class leader in Aviation and Aerospace. CanJet, recently named as "Canada's Best Value Airline" by Tourist News Magazine, serves fourteen destinations in Central and Eastern Canada and the U.S. Additional information can be found at http://www.canjet.com .
AAR is a leading provider of aftermarket support to the worldwide aviation/aerospace industry. Products and services include customized inventory management and logistics programs encompassing supply, repair and manufacture of spare parts and systems. Headquartered in Wood Dale, Ill., AAR serves commercial and government aircraft fleet operators and independent service customers throughout the world. More information can be found at http://www.aarcorp.com.
SOURCE AAR CORP.


CONTACT: Chris Mason, Director of Corporate Communications, of AAR, +1-630-227-2062, chris.mason@aarcorp.com
Related news
See all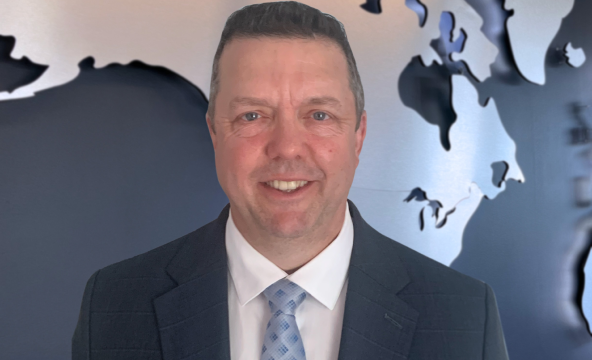 May 22, 2023
AAR names Tom Hoferer Vice President of Repair and Engineering Services
Wood Dale, Illinois — AAR CORP. (NYSE: AIR), a leading provider of aviation services to commercial and government operators, MROs, and OEMs, announced today it has selected Tom Hoferer as its Vice President of Repair and Engineering Services. In this role Hoferer will oversee the Company's Maintenance, Repair, and Overhaul (MRO) Services and Mobility Systems operations.