AAR Cargo Systems Selected for Japan's C-X Transport Aircraft
WOOD DALE, Ill., /PRNewswire-FirstCall/ -- AAR today announced that AAR Cargo Systems, a division of AAR CORP. (NYSE: AIR), will design and develop cargo handling systems for the C-X, Japan's next-generation military transport aircraft slated to replace the C-1.
The cargo system design will include an integrated floor lock system to secure pallets, platforms and cargo in place during flight and will accommodate troop, vehicle and bulk cargo loading and unloading on ground. The integrated air-drop system design includes advanced electronic cargo locks with manual overrides and a parachute extraction system to enable high- altitude extractions.
"We're pleased that AAR Cargo Systems has been selected to provide designs for the Japanese Defense Agency's C-X program," said David P. Storch, President and CEO of AAR. "For more than 40 years, AAR Cargo Systems has engineered, manufactured and delivered specialized cargo systems for a variety of commercial and military applications. AAR Cargo System's designs are field proven and will integrate well with the design of the C-X."
AAR Cargo Systems is working with Kyokuto Boeki Kaisha (KBK) and ShinMaywa Industries to provide the cargo system designs. KBK has exclusive sales rights for more than 25 foreign manufacturers and provides the import clearance service and technical support services for Japan Defense Agency and aerospace manufacturers. ShinMaywa is a leading Japanese company that not only provides a variety of aircraft-related products and services but also manufactures the large flying boat US-1A for the Japanese Defense Agency.
AAR Cargo Systems, an operating unit of AAR based in Livonia, Michigan, specializes in the design and manufacture of in-aircraft cargo loading systems and has been at the forefront of innovative cargo handling and logistics systems for military applications for more than 40 years. AAR is a leading provider of aftermarket support to the worldwide aviation/aerospace industry. Products and services include customized inventory management and logistics programs encompassing supply, repair and manufacture of spare parts and systems. Headquartered in Wood Dale, Illinois, AAR serves commercial and government aircraft fleet operators and independent service customers throughout the world. More information can be found at www.aarcorp.com.
SOURCE AAR CORP.


CONTACT: Chris Mason, Director of Corporate Communications of AAR CORP., +1-630-227-2062, chris.mason@aarcorp.com
Related news
See all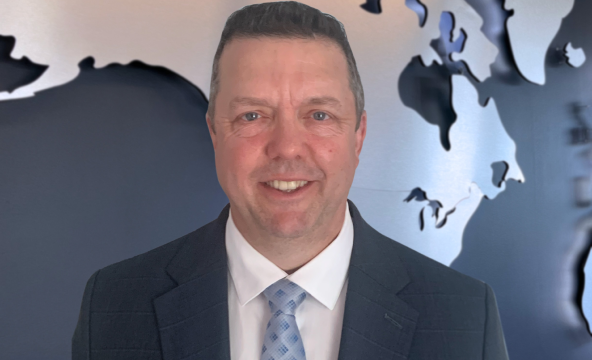 May 22, 2023
AAR names Tom Hoferer Vice President of Repair and Engineering Services
Wood Dale, Illinois — AAR CORP. (NYSE: AIR), a leading provider of aviation services to commercial and government operators, MROs, and OEMs, announced today it has selected Tom Hoferer as its Vice President of Repair and Engineering Services. In this role Hoferer will oversee the Company's Maintenance, Repair, and Overhaul (MRO) Services and Mobility Systems operations.