AAR Selected for New B767-200 Special Freighter Cargo Systems
WOOD DALE, Ill., /PRNewswire-FirstCall via COMTEX/ -- AAR (NYSE: AIR) announced today that the Company's cargo system division, AAR Cargo Systems has been selected by IAI / Bedek Aviation Group to design and manufacture the new 767-200 Special Freighter cargo loading systems.
Under the agreement, AAR will design and manufacture the cargo loading systems for five 767-200s for the Airborne Express freighter conversion program. This is the first aftermarket freighter conversion program for the 767-200 and marks the beginning of the 767 General Market Freighter.
"Working closely with IAI / Bedek Aviation Group and Airborne Express, AAR has developed new system features to make the 767 General Market Freighter a versatile and productive freighter aircraft," said AAR President and CEO, David P. Storch. "This new freighter will carry a wide variety of cargo containers with the ability to mix configurations. Its versatility coupled with the ability to interline the wide body freight containers greatly enhances the operational value of the new mid-range freighter".
The 767-200 / 300 General Market Freighter conversion program is expected to grow due to the number of 767 passenger aircraft fast becoming available for freighter conversion. AAR will deliver the first cargo loading system to IAI / Bedek Aviation Group in May 2003 with firm orders and options extending deliveries into 2005.
AAR Cargo Systems, a division of AAR, specializes in the design and manufacture of in-aircraft cargo loading systems. AAR Corp. is the leading provider of aftermarket support to the worldwide aviation/aerospace industry. Products and services include customized inventory management and logistics programs, encompassing supply, repair and manufacture of spare parts and systems. Headquartered in Wood Dale, Illinois, AAR serves commercial and government aircraft fleet operators and independent service customers throughout the world. Further information can be found at www.aarcorp.com.
This press release contains certain statements relating to future results, which are forward-looking statements as that term is defined in the Private Securities Litigation Reform Act of 1995. These forward-looking statements are based on beliefs of Company management as well as assumptions and estimates based on information currently available to the Company, and are subject to certain risks and uncertainties that could cause actual results to differ materially from historical results or those anticipated, depending on a variety of factors, including: implementation of information technology systems, integration of acquisitions, marketplace competition, economic and aviation/aerospace market stability and Company profitability. Should one or more of these risks or uncertainties materialize adversely, or should underlying assumptions or estimates prove incorrect, actual results may vary materially from those described.
SOURCE AAR CORP.



CONTACT: Dawn Kaiser, Director, Finance and Investor Relations of AAR, +1-630-227-2098, dkaiser@aarcorp.com
Related news
See all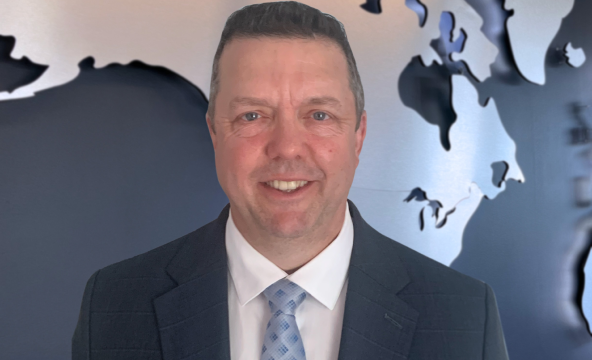 May 22, 2023
AAR names Tom Hoferer Vice President of Repair and Engineering Services
Wood Dale, Illinois — AAR CORP. (NYSE: AIR), a leading provider of aviation services to commercial and government operators, MROs, and OEMs, announced today it has selected Tom Hoferer as its Vice President of Repair and Engineering Services. In this role Hoferer will oversee the Company's Maintenance, Repair, and Overhaul (MRO) Services and Mobility Systems operations.