AAR Reports Fourth Quarter and Fiscal Year 2002 Results
WOOD DALE, Ill., /PRNewswire-FirstCall via COMTEX/ -- AAR (NYSE: AIR) today reported net sales of $147.4 million and a net loss of $2.7 million or $0.08 per share for the fourth quarter ended May 31, 2002. The sales increase over third quarter net sales of $143.5 million was principally driven by higher sales of engine and airframe parts and component repair services. The loss per share was flat compared to the third quarter of this fiscal year.
The events of the past year had an unprecedented impact on the world economy and the commercial aviation industry in particular, and the Company's results reflect the difficult airline environment. Fourth quarter sales declined 33% year over year as many airline customers substantially reduced buying activity from prior year levels. The impact to earnings was mitigated by lower operating expenses and interest costs as the Company took aggressive steps to reduce costs and maintain its solid financial position.
For fiscal year 2002, the Company reported a net loss of $7.2 million or $0.26 per share before consideration of asset impairment and other special charges recorded in the second quarter. At that time, the Company recorded after-tax charges of $51.7 million primarily related to a reduction in the carrying value of certain inventories and an increase in the allowance for bad debts. These charges were principally due to the rapid decline in commercial aviation activity and its impact on asset values following September 11. Including the second quarter charge, the Company reported a net loss of $58.9 million or $2.08 per share. Net sales for the year were $638.7 million compared to $853.7 million last year.
"As we look ahead, we are encouraged by the slow yet gradual improvement in commercial air traffic. Several of our parts supply and component repair units experienced modest but steady improvement since our second quarter," said AAR President and CEO David P. Storch. "The regional jet market is expanding rapidly which should generate growth opportunities for the Company's maintenance and logistics businesses. Over the past six months, we invested in new assets, repair and manufacturing capabilities to support our customers and will continue to invest in those areas that provide the greatest return for our shareholders."
Furthermore, the Company's sales to the U.S. Government and its contractors grew 15% during the year. Storch said, "In addition to our tactical deployment activities and maintenance services, we experienced double digit growth providing logistics support to the U.S. Military and expect further growth in support of this market."
"Although we expect the next twelve months to be challenging for the airline industry, we believe we are positioned to improve our performance. We will continue to drive for operational efficiencies and improve asset utilization as we increase our capture rate," said Storch.
Fiscal 2002 Highlights
Commercial Aviation Market
Entered into a joint venture with Air France Industries to provide full component support for Airbus A320's in North and Central America.
Entered into a three-year parts supply agreement with American Airlines in support of its fleet. As part of this agreement, the Company is participating in American Airlines' Supplier Excellence 2000 program, attaining and exceeding the performance goals as established and measured by American.
Signed an agreement with FedEx to design and manufacture main deck cargo loading systems for MD-11 freighters. Under the program, 13 cargo loading systems will be provided in support of FedEx's freighter conversion program with Boeing Airplane Services.
Regional Jet Market
Entered into a three-year agreement with KLM uk Engineering Limited to provide component management and repair services for KLM uk's fifteen Fokker 100 aircraft. The Company already supports KLM uk's BAe 146 fleet.
Signed a three-year agreement with Lufthansa CityLine for component management and repair for CityLine's eighteen Avro RJ85 aircraft.
Entered into an agreement with Axon Airlines to provide full Line Replaceable Unit (LRU) support for its Embraer ERJ 145 aircraft.
Entered into a five-year agreement with Channel Express to provide component repair services for its seven Fokker F-27 aircraft.
Military & Government Market
Entered into a five-year contract for container development and integration for the U.S. Army's Mongoose program with BAe Systems Integrated Defense Solutions.
Awarded contracts by Lockheed Martin for composite components in support of the Comanche helicopter and F-22 fighter aircraft.
Signed a contract with GE Aircraft Engines (GEAE) to provide warehousing and logistics support of GE F414 engines for the Naval Air Depot in Jacksonville, Florida.
Contract to provide logistics services for Northrop Grumman in support of the U.S. Air Force JSTARS program in Macon, Georgia became fully operational.
AAR will hold its quarterly conference call at 10:30 AM (CST) on June 27, 2002. The conference call can be accessed via dial-in (1-719-457-2649; conference code 602201). A replay of the call will be available (1-719-457-0820; conference code 602201) until 12 AM on July 3, 2002.
AAR Corp. (NYSE: AIR) is the leading provider of aftermarket support to the worldwide aviation/aerospace industry. Products and services include customized inventory management and logistics programs, encompassing supply, repair and manufacture of spare parts and systems. Headquartered in Wood Dale, Illinois, AAR serves commercial, regional and government aircraft fleet operators and independent service customers throughout the world. Further information can be found at http://www.aarcorp.com.
This press release contains certain statements relating to future results, which are forward-looking statements as that term is defined in the Private Securities Litigation Reform Act of 1995. These forward-looking statements are based on beliefs of Company management, as well as assumptions and estimates based on information currently available to the Company, and are subject to certain risks and uncertainties that could cause actual results to differ materially from historical results or those anticipated, including: the impact of the events of September 11, 2001 on the economy, the aviation/aerospace industry and the Company; general economic conditions; ability to acquire inventory at favorable prices; integration of acquisitions; marketplace competition; economic and aviation/aerospace market stability and Company profitability. Should one or more of these risks or uncertainties materialize adversely, or should underlying assumptions or estimates prove incorrect, actual results may vary materially from those described. These events and uncertainties are difficult or impossible to predict accurately and many are beyond the Company's control. The Company assumes no obligation to publicly release the result of any revisions that may be made to any forward-looking statements to reflect events or circumstances after the date of such statements or to reflect the occurrence of anticipated or unanticipated events. For additional information, see the comments included in AAR's filings with the Securities and Exchange Commission.
                          AAR CORP. and Subsidiaries

    Comparative Summary              Three Months Ended   Twelve Months Ended
     of Operations                         May 31,              May 31,
     (In thousands except              2002      2001      2002        2001
     per share data)

    Sales                            $147,382  $221,079   $638,721   $853,659
    Pass through sales                   -         -          -        20,596
    Total sales                       147,382   221,079    638,721    874,255
    Cost of sales*                    126,793   190,110    548,973    737,788
    Gross profit*                      20,589    30,969     89,748    136,467
    SG&A*                              21,195    24,367     85,037     96,077
    Impairment and other
     special charges                     -         -        86,000        -
    Operating income (loss)              (606)    6,602    (81,289)    40,390
    Interest expense                    4,323     4,748     19,798     21,887
    Interest income                       517       516      2,858      1,717
    Pretax income (loss)               (4,412)    2,370    (98,229)    20,220
    Provision (benefit)
     for income taxes                  (1,761)   (3,336)   (39,290)     1,689
    Net income (loss)                  (2,651)    5,706    (58,939)    18,531
    Earnings (loss) per share-Basic   ($ 0.08)    $0.21    ($ 2.08)     $0.69
    Earnings (loss) per share-Diluted ($ 0.08)    $0.21    ($ 2.08)     $0.69
    Average shares outstanding-Basic   31,865    26,940     28,282     26,913
    Average shares outstanding-Diluted 31,865    27,028     28,282     26,985

    *Before consideration of impairment and other special charges



    Balance Sheet Highlights                   May 31,                May 31,
    (In thousands except per share data)         2002                   2001

    Cash and cash equivalents                $  34,522              $  13,809
    Current assets                             469,542                478,123
    Net property, plant and equipment          102,591                108,907
    Current liabilities                        152,828                125,392
    Working capital                            316,714                352,731
    Total assets                               743,085                701,854
    Short-term debt                             42,525                 13,652
    Long-term debt                             217,699                179,987
    Stockholders' equity                       310,235                340,212
    Book value per share                       $  9.73                $ 12.63
    Shares outstanding                          31,870                 26,937

    Sales By Business Segment         Three Months Ended   Twelve Months Ended
    (In thousands)                           May 31,              May 31,
                                         2002      2001      2002       2001
    Inventory & Logistic Services      $61,895   $84,385   $258,067   $366,562
    Maintenance, Repair & Overhaul      54,494    69,485    216,727    257,117
    Manufacturing                       25,177    23,392     99,558     97,154
    Aircraft & Engine Sales & Leasing    5,816    43,817     64,369    132,826
                                      $147,382  $221,079   $638,721   $853,659
    Pass Through Sales                    -         -          -        20,596
                                      $147,382  $221,079   $638,721   $874,255


SOURCE AAR CORP.


CONTACT: Timothy J. Romenesko, Vice President, Chief Financial Officer of AAR, +1-630-227-2090, or tromenesko@aarcorp.com
Related news
See all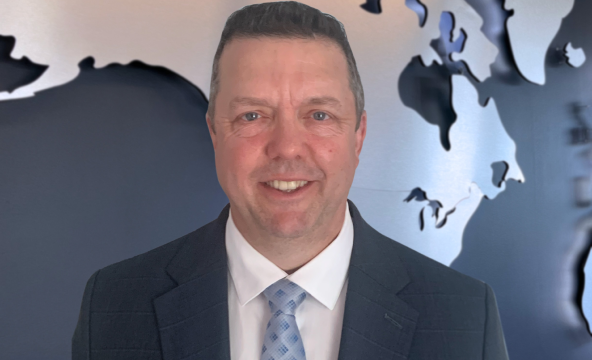 May 22, 2023
AAR names Tom Hoferer Vice President of Repair and Engineering Services
Wood Dale, Illinois — AAR CORP. (NYSE: AIR), a leading provider of aviation services to commercial and government operators, MROs, and OEMs, announced today it has selected Tom Hoferer as its Vice President of Repair and Engineering Services. In this role Hoferer will oversee the Company's Maintenance, Repair, and Overhaul (MRO) Services and Mobility Systems operations.