AAR Receives Operation Enduring Freedom JSTARS Award From Northrop Grumman
WOOD DALE, Ill., /PRNewswire-FirstCall/ -- AAR (NYSE: AIR) announced today that Northrop Grumman presented AAR Defense Systems & Logistics, an operating unit of AAR, its Operation Enduring Freedom Award. The award was given for 100% on time support of 254 scheduled and successfully flown Joint STARS Mission Launches over Afghanistan.
The JSTARS program is a joint project between the U.S. Army and U.S. Air Force that identifies and tracks moving ground vehicles. AAR Defense Systems & Logistics provided aircraft component supply chain services for the JSTARS mission during the months of November 2001 through April 2002, including inventory planning and purchasing, overseas logistics and component repair management.
"Providing world class support to Northrop Grumman and the U.S. Armed Forces in this most important mission was critical," said AAR President and CEO David P. Storch. "AAR is one of the few companies capable of tightly integrating systems with the Air Force's Standard Base Supply System, enabling the entire process to be completely automated for instantaneous response. This award is a reflection of our commitment to this program."
Additionally, AAR announced today that AAR Mobility Systems, the Company's tactical deployment products manufacturing unit, has received more than $20 million of orders for various types of containers, shelters and integrated command posts since October 1, 2002.
"Government and military customers are partnering with industry leaders for more support services to lower costs and maintain readiness levels," said Storch. "Because of our broad range of military support services, extensive knowledge of DoD systems requirements and superior IT capabilities, we are well positioned to provide comprehensive support to military and government agencies and their contractors worldwide."
AAR is the leading provider of aftermarket support to the worldwide aviation/aerospace industry. Products and services include customized inventory management and logistics programs, encompassing supply, repair and manufacture of spare parts and systems. Headquartered in Wood Dale, Illinois, AAR serves commercial and government aircraft fleet operators and independent service customers throughout the world. Further information can be found at www.aarcorp.com .
This press release contains certain statements relating to future results, which are forward-looking statements as that term is defined in the Private Securities Litigation Reform Act of 1995. These forward-looking statements are based on beliefs of Company management as well as assumptions and estimates based on information currently available to the Company, and are subject to certain risks and uncertainties that could cause actual results to differ materially from historical results or those anticipated, depending on a variety of factors, including: implementation of information technology systems, integration of acquisitions, marketplace competition, economic and aviation/aerospace market stability and Company profitability. Should one or more of these risks or uncertainties materialize adversely, or should underlying assumptions or estimates prove incorrect, actual results may vary materially from those described.
SOURCE AAR CORP.


CONTACT: Dawn Kaiser, Director, Finance and Investor Relations of AAR, +1-630-227-2098, dkaiser@aarcorp.com
Related news
See all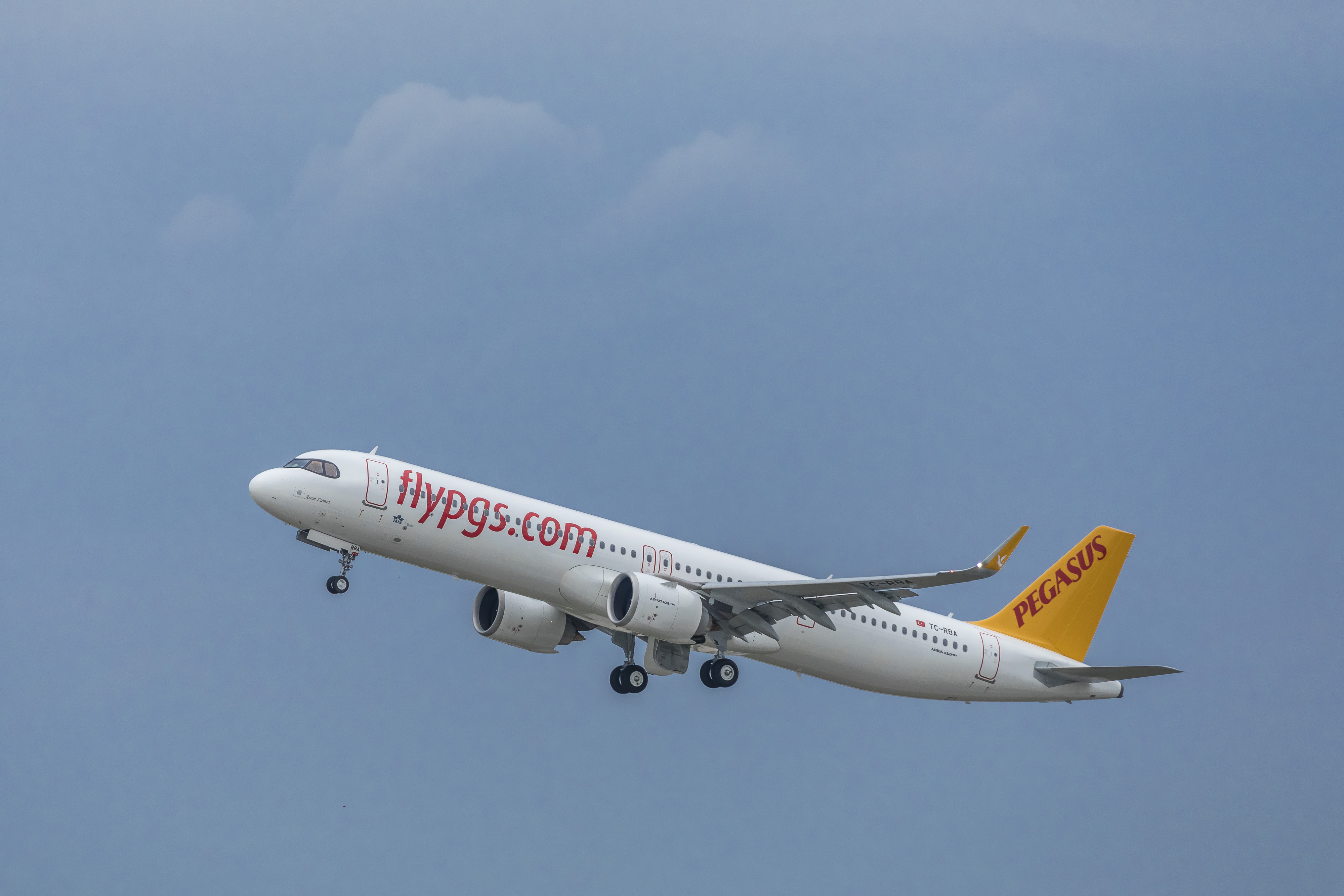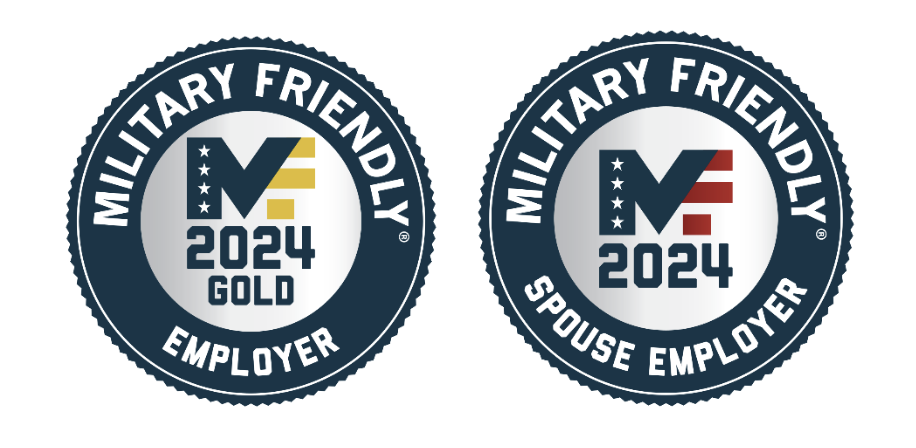 November 15, 2023
AAR earns 2024 Military Friendly® Employer designations
Wood Dale, Illinois — AAR CORP. (NYSE: AIR), a leading provider of aviation services to commercial and government operators, MROs, and OEMs, announced today that it has earned the 2024 Military Friendly® Gold Employer and Military Friendly® Spouse Employer designations.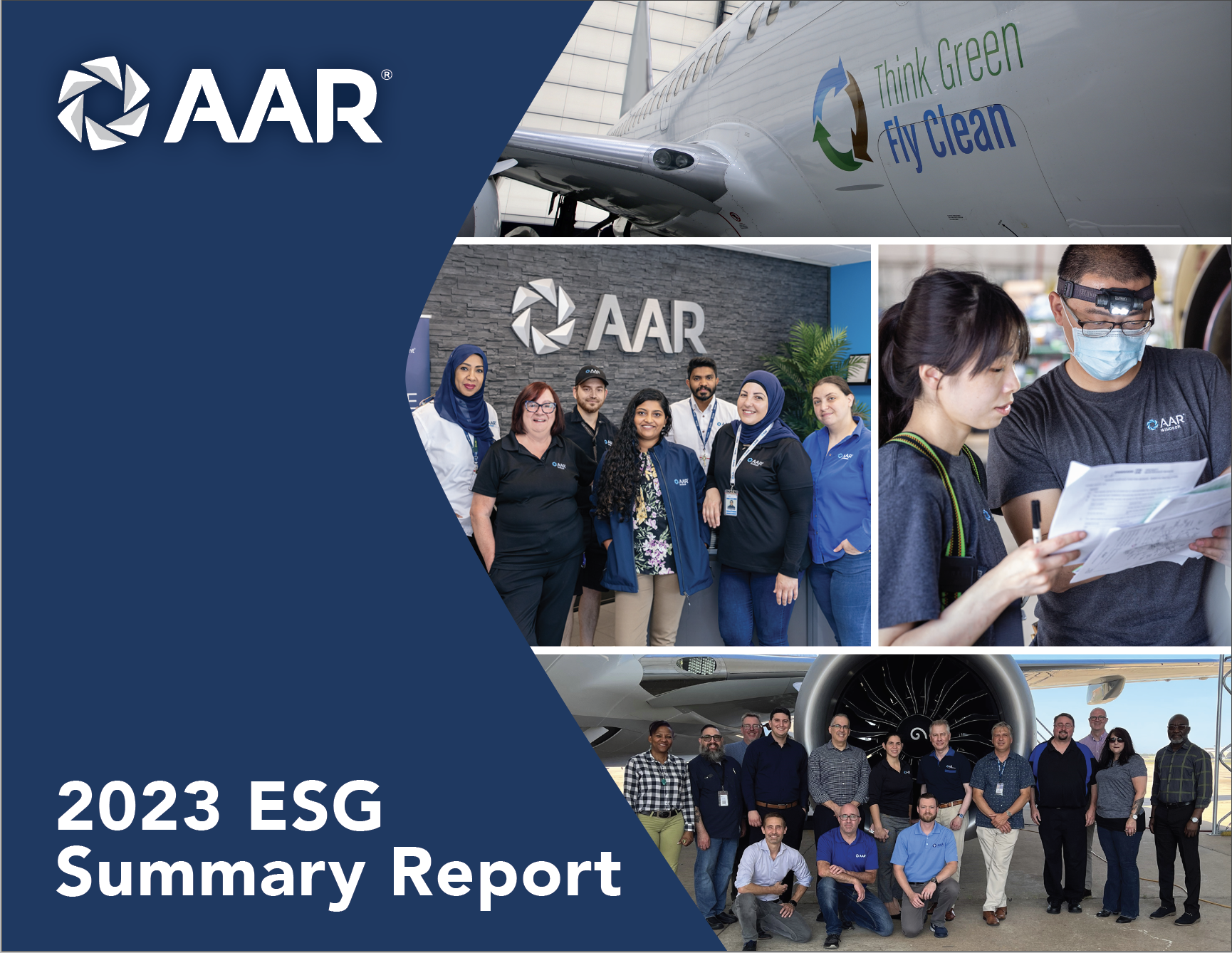 November 08, 2023
AAR launches 2023 ESG Summary Report
Wood Dale, Illinois — AAR CORP. (NYSE: AIR), a leading provider of aviation services to commercial and government operators, MROs, and OEMs, launched its 2023 ESG Summary Report, demonstrating the Company's continued efforts to focus on the environment, drive social responsibility, and govern with integrity.