AAR Awarded Contract by Lockheed Martin to Support Comanche Helicopter
CLEARWATER, Fla., /PRNewswire-FirstCall via COMTEX/ -- AAR (NYSE: AIR) announced today that AAR Composites, a division of its Manufacturing Group, has been awarded a contract by Lockheed Martin for fabrication and subassembly of advanced composite and carbon fiber structures for the Electro-Optical Sensor System (EOSS) for the Comanche helicopter. Lockheed Martin Missiles and Fire Control in Orlando, Florida, is developing the EOSS. The RAH-66 Comanche helicopter is the U.S. Army's 21st century combat reconnaissance and attack helicopter being developed by the U.S. Army's first team lead by Boeing Rotocraft and Sikorsky Aircraft Corporation. The EOSS is an integral part of the Comanche Target Acquisition System (TAS) and the night and adverse weather pilotage system.
AAR Composites, located in Clearwater, Florida, is a leader in the design, development, and production of advanced composite structures, with over 22 years of experience. The company's focus is on highly engineered value-added composite products, including primary and secondary aircraft structures, QuietCore interior systems and other high tech programs including monorails, ballistic proof cockpit doors and smoke/fire barriers.
AAR (NYSE: AIR) is the preeminent provider of products and value-added services to the worldwide aviation/aerospace industry. Products and services include proprietary inventory management and logistics support, encompassing supply, repair and manufacture of spare parts and systems. Headquartered in Wood Dale, Illinois, AAR serves commercial and government aircraft fleet operators and independent service customers throughout the world.
Employing more than 8,500 people, Lockheed Martin Missiles and Fire Control is headquartered in Dallas, Texas, with additional base operations in Orlando, Fla., and manufacturing and assembly facilities in Sunnyvale, Calif.; Chelmsford, Mass.; Camden, Ark.; Horizon City and Lufkin, Texas; Ocala, Fla.; White Sands Missile Range, N.M.; and Troy, Ala. The company is a business unit of Lockheed Martin Systems Integration in Bethesda, Md. Headquartered in Bethesda, Md., Lockheed Martin is a global enterprise principally engaged in the research, design, development, manufacture, and integration of advanced- technology systems, products, and services. The Corporation's core businesses are systems integration, space, aeronautics, and technology services.
Further information can be found at www.aarcorp.com.


SOURCE AAR CORP.


CONTACT: Paul Oppenheim, Director, Marketing & Sales of AAR Composites, +1-727-533-3202
Related news
See all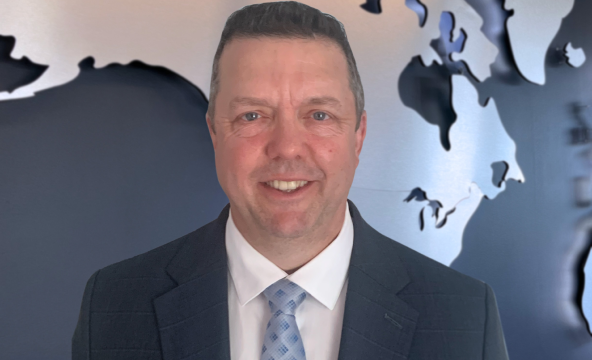 May 22, 2023
AAR names Tom Hoferer Vice President of Repair and Engineering Services
Wood Dale, Illinois — AAR CORP. (NYSE: AIR), a leading provider of aviation services to commercial and government operators, MROs, and OEMs, announced today it has selected Tom Hoferer as its Vice President of Repair and Engineering Services. In this role Hoferer will oversee the Company's Maintenance, Repair, and Overhaul (MRO) Services and Mobility Systems operations.