AAR Appoints Three New Corporate Officers
WOOD DALE, Ill., /PRNewswire-FirstCall via COMTEX/ -- AAR (NYSE: AIR) announced today that Andrew C. Sewall, Kevin M. Larson and J. Mark McDonald were elected Officers of the Company reporting to David P. Storch, President and Chief Executive Officer.
As Group Vice President for the Company's Inventory & Logistics Services segment, Sewall brings more than twenty years of broad based experience and expertise in supply chain management. McDonald has been with AAR for over six years and, as Group Vice President for AAR's Manufacturing segment, has successfully broadened product lines for the Company's Cargo, Composites and Mobility Systems operations. Larson, Vice President and Chief Information Officer, has been with the Company for ten years and has built a world-class infrastructure that supports the entire AAR organization and its customers with state-of-the-art customer-centric information systems.
"The dynamic leadership and innovation demonstrated by Andy, Kevin and Mark have been driving forces in maintaining our strong market presence and expanding the scope of products and services we offer our customers," said Storch. "I am confident that all three will continue to build our dominance and capabilities in the years to come."
AAR is the leading provider of aftermarket support to the worldwide aviation/aerospace industry. Products and services include customized inventory management and logistics programs, encompassing supply, repair and manufacture of spare parts and systems. Headquartered in Wood Dale, Illinois, AAR serves commercial and government aircraft fleet operators and independent service customers throughout the world. Further information can be found at www.aarcorp.com.
SOURCE AAR CORP.
CONTACT: Dawn Kaiser, Director, Finance and Investor Relations of AAR, +1-630-227-2098, dkaiser@aarcorp.com
Related news
See all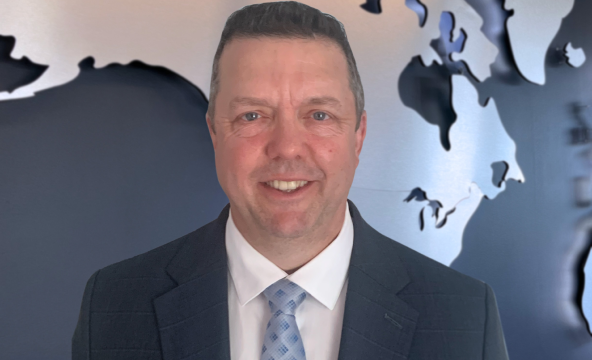 May 22, 2023
AAR names Tom Hoferer Vice President of Repair and Engineering Services
Wood Dale, Illinois — AAR CORP. (NYSE: AIR), a leading provider of aviation services to commercial and government operators, MROs, and OEMs, announced today it has selected Tom Hoferer as its Vice President of Repair and Engineering Services. In this role Hoferer will oversee the Company's Maintenance, Repair, and Overhaul (MRO) Services and Mobility Systems operations.