WOOD DALE, Ill., /PRNewswire/ -- AAR (NYSE: AIR) announced today that Ret. General Ronald F. Fogleman has been elected as a new Board Member.
General Fogleman, an independent consultant, had a distinguished career in the U.S. Air Force from 1963 through 1997. After receiving his Bachelor's degree from the USAF Academy, General Fogleman was continually promoted to positions of increasing responsibility for the Air Force in areas of long- range programming and strategic planning, leading to Four-Star General. His career culminated as Chief of Staff of the Air Force where he served as an advisor to the Secretary of Defense, the National Security Council, and the President.
"We are very pleased that General Fogleman has accepted the nomination to our Board of Directors. As a highly regarded officer with an impressive career in the U.S. Air Force, General Fogleman's contributions to the Board will be of immense benefit to AAR," said AAR President and CEO, David P. Storch.
"With an increasing emphasis on government business, General Fogleman's past experience and guidance will prove invaluable as the Company continues to grow and expand," continued Storch.
In addition to being on the Board of AAR, General Fogleman serves on the board of directors of a number of companies including Rolls-Royce North America and Mesa Air Group and is a member of the National Aeronautics and Space Administration Advisory Council.
AAR CORP. (NYSE: AIR) is the preeminent provider of products and value- added services to the worldwide aerospace/aviation industry. Products and services include proprietary inventory management and logistic support services, encompassing supply, repair and manufacture of spare parts and systems. Headquartered in Wood Dale, Illinois, AAR serves commercial and government aircraft fleet operators and independent service customers throughout the world. Further information can be found at http://www.aarcorp.com.
SOURCE AAR CORP.
CONTACT: Dawn Kaiser, Director, Finance and Investor Relations of AAR Corp., 630-227-2098, or dkaiser@aarcorp.com
Related news
See all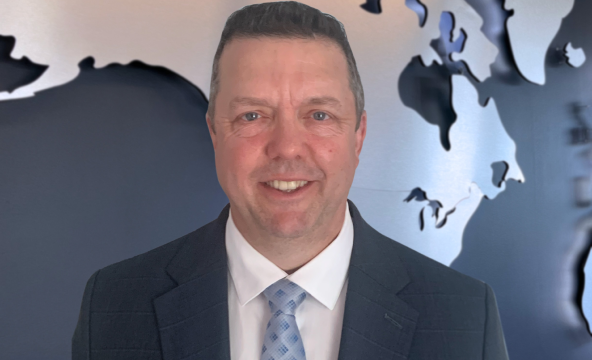 May 22, 2023
AAR names Tom Hoferer Vice President of Repair and Engineering Services
Wood Dale, Illinois — AAR CORP. (NYSE: AIR), a leading provider of aviation services to commercial and government operators, MROs, and OEMs, announced today it has selected Tom Hoferer as its Vice President of Repair and Engineering Services. In this role Hoferer will oversee the Company's Maintenance, Repair, and Overhaul (MRO) Services and Mobility Systems operations.