AAR Composites Selected for Las Vegas Monorail Car Bodies
PARIS /PRNewswire/ -- AAR (NYSE: AIR) announced today at the Paris Air Show that the Company's composites manufacturing division, AAR Composites, was awarded a contract with Bombardier Transportation to provide the design, engineering and manufacturing of the car bodies for the new monorail system in Las Vegas, Nevada. The monorail is scheduled to enter service in February 2004, and is expected to provide transportation for 19 million passengers in its first year of operation.
"AAR Composites is an ideal choice to design, engineer and manufacture composite structured projects for specialized transportation applications," said David P. Storch, AAR president and chief executive officer. "We are pleased that Bombardier has selected AAR to be part of this very exciting program."
AAR Composites will craft each car body and nose unit from advanced composite materials. The company has developed a number of design innovations that allow the integration of many electrical and mechanical components and subsystems into the car body walls, saving significant cost and weight in its manufacture.
"AAR Composites was selected for our expertise in advanced composite materials, and the application of aerospace design in this unique transportation system," said Ron Kelner, AAR Composites president. "The materials for the monorail program feature a positive strength-to-weight ratio compared to more conventional materials, as well as providing superior corrosion resistance and dimensional fidelity."
The Las Vegas monorail will encompass seven stations, including two existing stations at the MGM-Grand Bally resort hotel, and will extend to a length of four miles on an elevate guideway. This project is similar to the AAR Composites program that provided the design and manufacture of frame bodies for the monorail system at Walt Disney World in Orlando, Florida.
AAR Composites, an operating unit of AAR, is based in Clearwater, FL and specializes in the design, engineering and manufacture of advanced composite materials for a range of applications where weight savings, dimensional strength and engineering flexibility are critical. These applications include interior and structural systems and components for aerospace and ground transportation. AAR is the preeminent provider of products and value-added services to the worldwide aerospace/aviation industry. Products and services include proprietary inventory management and logistic support services, encompassing supply, repair and manufacture of spare parts and systems. Headquartered in Wood Dale, Illinois, AAR serves commercial and government aircraft fleet operators and independent service customers throughout the world. Further information can be found at www.aarcorp.com.
This press release contains certain statements relating to future results, which are forward-looking statements as that term is defined in the Private Securities Litigation Reform Act of 1995. These forward-looking statements are based on beliefs of Company management as well as assumptions and estimates based on information currently available to the Company, and are subject to certain risks and uncertainties that could cause actual results to differ materially from historical results or those anticipated, depending on a variety of factors, including: implementation of information technology systems, integration of acquisitions, marketplace competition, economic and aviation/aerospace market stability and Company profitability. Should one or more of these risks or uncertainties materialize adversely, or should underlying assumptions or estimates prove incorrect, actual results may vary materially from those described.
SOURCE AAR CORP.


CONTACT: Dawn Kaiser, Investor Relations of AAR Corp., 630-227-2098, dkaiser@aarcorp.com
Related news
See all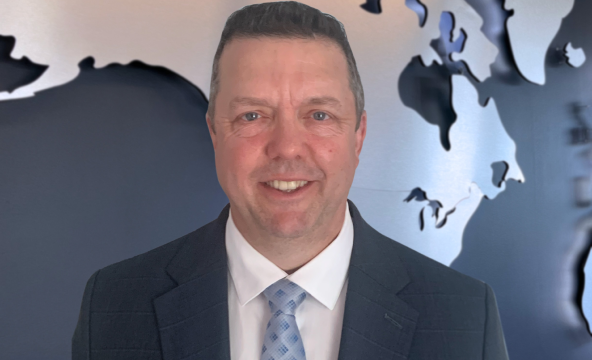 May 22, 2023
AAR names Tom Hoferer Vice President of Repair and Engineering Services
Wood Dale, Illinois — AAR CORP. (NYSE: AIR), a leading provider of aviation services to commercial and government operators, MROs, and OEMs, announced today it has selected Tom Hoferer as its Vice President of Repair and Engineering Services. In this role Hoferer will oversee the Company's Maintenance, Repair, and Overhaul (MRO) Services and Mobility Systems operations.