WOOD DALE, Ill., /PRNewswire/ -- AAR (NYSE: AIR) announced today that the Board of Directors approved a quarterly cash dividend of 2.5 cents per share payable to shareholders of record October 31, at its regularly scheduled meeting on October 10. This is a reduction from the previous quarterly cash dividend of 8.5 cents per share.
Commenting on the change, AAR President and CEO David P. Storch said, "We fully appreciate the importance of rewarding our shareholders with a consistent cash dividend, however, we believe this action to be prudent at this time. It is consistent with other steps the Company has taken to reduce costs, preserve cash and maintain a strong balance sheet, including workforce and salary reductions, facility consolidations and reductions in non-strategic spending."
Storch continued, "Our combined cash position and available committed bank lines of $153 million on August 31 has not significantly changed. Historically, we have been able to capitalize on the numerous opportunities generated by changing markets. By conserving cash, we enhance our ability to navigate through these times."
AAR is the preeminent provider of products and value-added services to the worldwide aerospace/aviation industry. Products and services include proprietary inventory management and logistic support services, encompassing supply, repair and manufacture of spare parts and systems. Headquartered in Wood Dale, Illinois, AAR serves commercial and government aircraft fleet operators and independent service customers throughout the world. Further information can be found at www.aarcorp.com.
This press release contains certain statements relating to future results, which are forward-looking statements as that term is defined in the Private Securities Litigation Reform Act of 1995. These forward-looking statements are based on beliefs of Company management as well as assumptions and estimates based on information currently available to the Company, and are subject to certain risks and uncertainties that could cause actual results to differ materially from historical results or those anticipated, depending on a variety of factors, including: implementation of information technology systems, integration of acquisitions, marketplace competition, economic and aviation/aerospace market stability and Company profitability. Should one or more of these risks or uncertainties materialize adversely, or should underlying assumptions or estimates prove incorrect, actual results may vary materially from those described.
SOURCE AAR CORP.
CONTACT: Timothy J. Romenesko, Vice President, Chief Financial Officer of AAR, +1-630-227-2090, or tromenesko@aarcorp.com
Related news
See all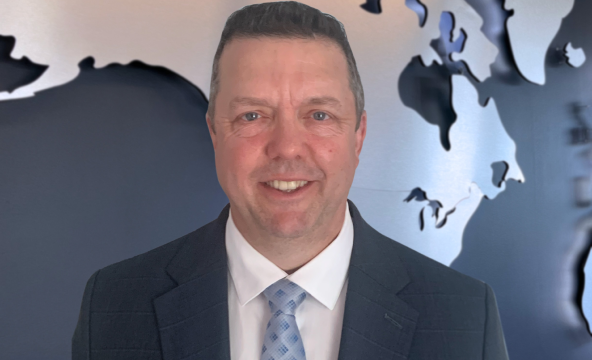 May 22, 2023
AAR names Tom Hoferer Vice President of Repair and Engineering Services
Wood Dale, Illinois — AAR CORP. (NYSE: AIR), a leading provider of aviation services to commercial and government operators, MROs, and OEMs, announced today it has selected Tom Hoferer as its Vice President of Repair and Engineering Services. In this role Hoferer will oversee the Company's Maintenance, Repair, and Overhaul (MRO) Services and Mobility Systems operations.