AAR Awarded Contract With U.S. Navy For E-6 Tacamo Program
WOOD DALE, Ill., /PRNewswire/ -- AAR (NYSE: AIR) announced today that it was part of a successful bid by L-3 Communications' Link Simulation and Training division to provide services to the U.S. Navy. As a subcontractor to Link, AAR will provide a total solution program by leasing and maintaining two Boeing 737 aircraft for in-flight training of Navy crews for the E-6 TACAMO program.
"Under the contract, AAR will provide the aircraft on a lease basis as well as provide an aircraft maintenance program tailored to the Navy's requirements," said Joe Gullion, AAR vice president of strategy. "The program includes all scheduled and unscheduled maintenance, total parts support and warehousing, and daily launch and recovery of the aircraft to and from their training missions."
The support program will be coordinated out of the AAR Aircraft Services facility in Oklahoma City. AAR has been providing this type of program support for both the U.S. Navy and U.S. Air Force since 1993.
"We are very pleased that AAR has been selected to continue providing 'total solution' support programs for these important training operations," said David P. Storch, AAR president and chief executive officer. "We believe our past performance with the U.S. Navy and our breadth of aviation support services capabilities were significant factors in the Navy's decision."
The Navy's E-6 aircraft is the airborne portion of the TACAMO (take charge and move out) Communications System. The aircraft provides strategic support and communication links between the fleet and the National Command Authority (NCA). Based out of Tinker Air Force Base in Oklahoma, TACAMO fliers deploy worldwide to meet the needs of forward deployed commanders.
AAR is the preeminent provider of products and value-added services to the worldwide aerospace/aviation industry. Products and services include proprietary inventory management and logistic support services, encompassing supply, repair and manufacture of spare parts and systems. Headquartered in Wood Dale, Illinois, AAR serves commercial and government aircraft fleet operators and independent service customers throughout the world. Further information can be found at www.aarcorp.com.
SOURCE AAR CORP.
CONTACT: Dawn Kaiser, Investor Relations of AAR Corp., 630-227-2098, dkaiser@aarcorp.com
Related news
See all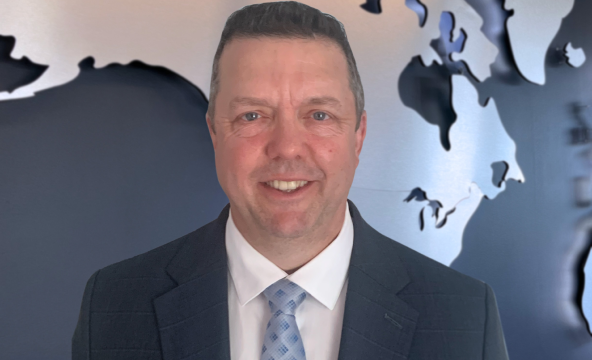 May 22, 2023
AAR names Tom Hoferer Vice President of Repair and Engineering Services
Wood Dale, Illinois — AAR CORP. (NYSE: AIR), a leading provider of aviation services to commercial and government operators, MROs, and OEMs, announced today it has selected Tom Hoferer as its Vice President of Repair and Engineering Services. In this role Hoferer will oversee the Company's Maintenance, Repair, and Overhaul (MRO) Services and Mobility Systems operations.