AAR Appoints Joseph M. Gullion to Newly Created Position Of Executive Vice President and Chief Operating Officer
WOOD DALE, Ill., /PRNewswire/ -- AAR (NYSE: AIR), a leading provider of products and value-added services to the worldwide aerospace and aviation industry, announced today that Joseph M. Gullion has been appointed to the newly created position of executive vice president and chief operating officer. Gullion, formerly president of Boeing Airplane Services, joined AAR in March of this year as vice president of strategic planning and acquisitions. In his new role, Gullion will be responsible for all of AAR's operating units.
"AAR is on an aggressive growth path, and strong, visionary leadership across all business units is essential to our strategies for success," said David P. Storch, AAR president and chief executive officer. "Joe's vision, knowledge, and industry background will help AAR further capitalize on our expertise, financial strength and global reach. His leadership and energy will enable us to take advantage of exciting expansion opportunities we see in the future."
Gullion brings to AAR 25 years' experience in the aviation services industry. As president of Boeing Airplane Services, Gullion was instrumental in developing and growing the engineering and modification services business for Boeing. His industry knowledge of the passenger to freighter conversion market led to the creation of a worldwide network of conversion partners that enabled Boeing to grow from eight conversions per year to more than 30. Capitalizing on the technical knowledge within Boeing, Boeing Airplane Services expanded its engineering services resulting in year-over-year double-digit growth and the introduction of several new programs. Prior to joining Boeing, he served as vice president of global sales, marketing and new business development for Allied Signal Aerospace.
AAR is known in the aviation/aerospace industry for providing high-quality services in areas such as parts supply, aircraft and engine leasing, and maintenance, repair and overhaul. "AAR has 50 straight years of profitability; it is a great time to be joining such a wonderful team," commented Gullion. "AAR is ideally positioned to integrate these services into "total solution" programs. We have the ability to address a wide range of customers' needs that will help us build even stronger relationships with them. I am very excited about the opportunities that lie ahead."
AAR is the preeminent provider of products and value-added services to the worldwide aerospace/aviation industry. Products and services include proprietary inventory management and logistic support services, encompassing supply, repair and manufacture of spare parts and systems. Headquartered in Wood Dale, Illinois, AAR serves commercial and government aircraft fleet operators and independent service customers throughout the world. Further information can be found at www.aarcorp.com.
SOURCE AAR CORP.
CONTACT: Dawn Kaiser, Director, Finance and Investor Relations of AAR, 630-227-2098, or dkaiser@aarcorp.com
Related news
See all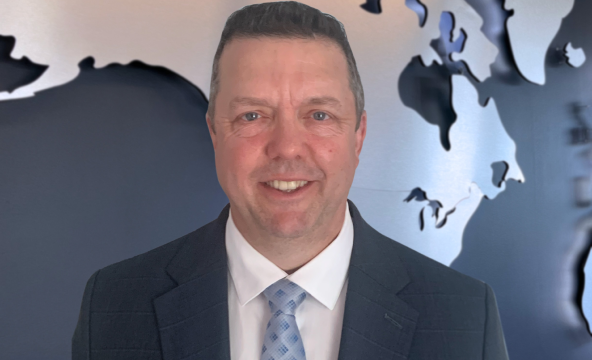 May 22, 2023
AAR names Tom Hoferer Vice President of Repair and Engineering Services
Wood Dale, Illinois — AAR CORP. (NYSE: AIR), a leading provider of aviation services to commercial and government operators, MROs, and OEMs, announced today it has selected Tom Hoferer as its Vice President of Repair and Engineering Services. In this role Hoferer will oversee the Company's Maintenance, Repair, and Overhaul (MRO) Services and Mobility Systems operations.