AAR Announces Preliminary First Quarter Results
WOOD DALE, Ill., /PRNewswire/ -- AAR (NYSE: AIR) today announced preliminary results for the first quarter of fiscal 2002 ended August 31, 2001 which are below expectations and prior year results. Based on preliminary estimates, the Company expects total revenues to be approximately $200 million and net earnings to be slightly above breakeven.
The Company attributes the decline in first quarter results to the extremely difficult climate in the commercial airline industry which continues to be plagued by the weakened global economy, high fuel and labor costs and a steep drop in business travel. The airline industry is facing record losses and is significantly reducing capital spending.
Additionally, the timing of closing an aircraft sale and an unexpected vendor supply issue contributed to the decline. The aircraft sale closed in the first week of September and the vendor supply issue has been resolved. Had the aircraft sale closed when expected in August and had the Company not experienced the vendor supply issue and a temporary net interest expense impact due to the recent long-term debt issuance to retire the 9-1/2% notes due November 1, 2001, pre-tax income would have been approximately $4.0 million higher and net earnings would have slightly exceeded prior year first quarter results.
"We are very disappointed in our earnings shortfall for the first quarter. While we understood the airline environment to be challenging, the severity of the downturn was not anticipated," said AAR President and CEO David P. Storch. "As a result, we are experiencing weaker than expected demand for spare parts support."
"While the operating environment may remain difficult, we believe our results for the balance of our fiscal year will benefit from several factors including the above mentioned items and steps taken to reduce operating expenses," Storch continued. "We will continue to take prudent actions while operating in this challenging environment. Our focus on maintaining our strong financial position will enable us to capitalize on opportunities as they become available."
The Company emphasized that the results are preliminary and that actual results could vary when the Company releases earnings for the first quarter on September 20, 2001. The Company also announced that it was no longer comfortable with previously issued Fiscal 2002 sales and earnings guidance.
A conference call to discuss the preliminary results is scheduled for 8 AM (CST) Tuesday, September 11, 2001. The conference call can be accessed via dial-in (1-719-457-2727; conference code 774787). A replay of the call will be available (1-719-457-0820; conference code 774787) until 12 AM on Tuesday, September 18, 2001.
AAR (NYSE: AIR) is the preeminent provider of products and value-added services to the worldwide aerospace/aviation industry. Products and services include proprietary inventory management and logistic support services, encompassing supply, repair and manufacture of spare parts and systems. Headquartered in Wood Dale, Illinois, AAR serves commercial and government aircraft fleet operators and independent service customers throughout the world. Further information can be found at www.aarcorp.com.
This press release contains certain statements relating to future results, which are forward-looking statements as that term is defined in the Private Securities Litigation Reform Act of 1995. These forward-looking statements are based on beliefs of Company management as well as assumptions and estimates based on information currently available to the Company, and are subject to certain risks and uncertainties that could cause actual results to differ materially from historical results or those anticipated, depending on a variety of factors, including: general economic conditions, implementation of information technology systems, integration of acquisitions, marketplace competition, economic and aviation/aerospace market stability and Company profitability. Should one or more of these risks or uncertainties materialize adversely, or should underlying assumptions or estimates prove incorrect, actual results may vary materially from those described. These events and uncertainties are difficult or impossible to predict accurately and many are beyond the Company's control. The Company assumes no obligation to publicly release the result of any revisions that may be made to any forward-looking statements to reflect events or circumstances after the date of such statements or to reflect the occurrence of anticipated or unanticipated events.
SOURCE AAR CORP.
CONTACT: Timothy J. Romenesko, Vice President and Chief Financial Officer of AAR, +1-630-227-2090, tromenesko@aarcorp.com
Related news
See all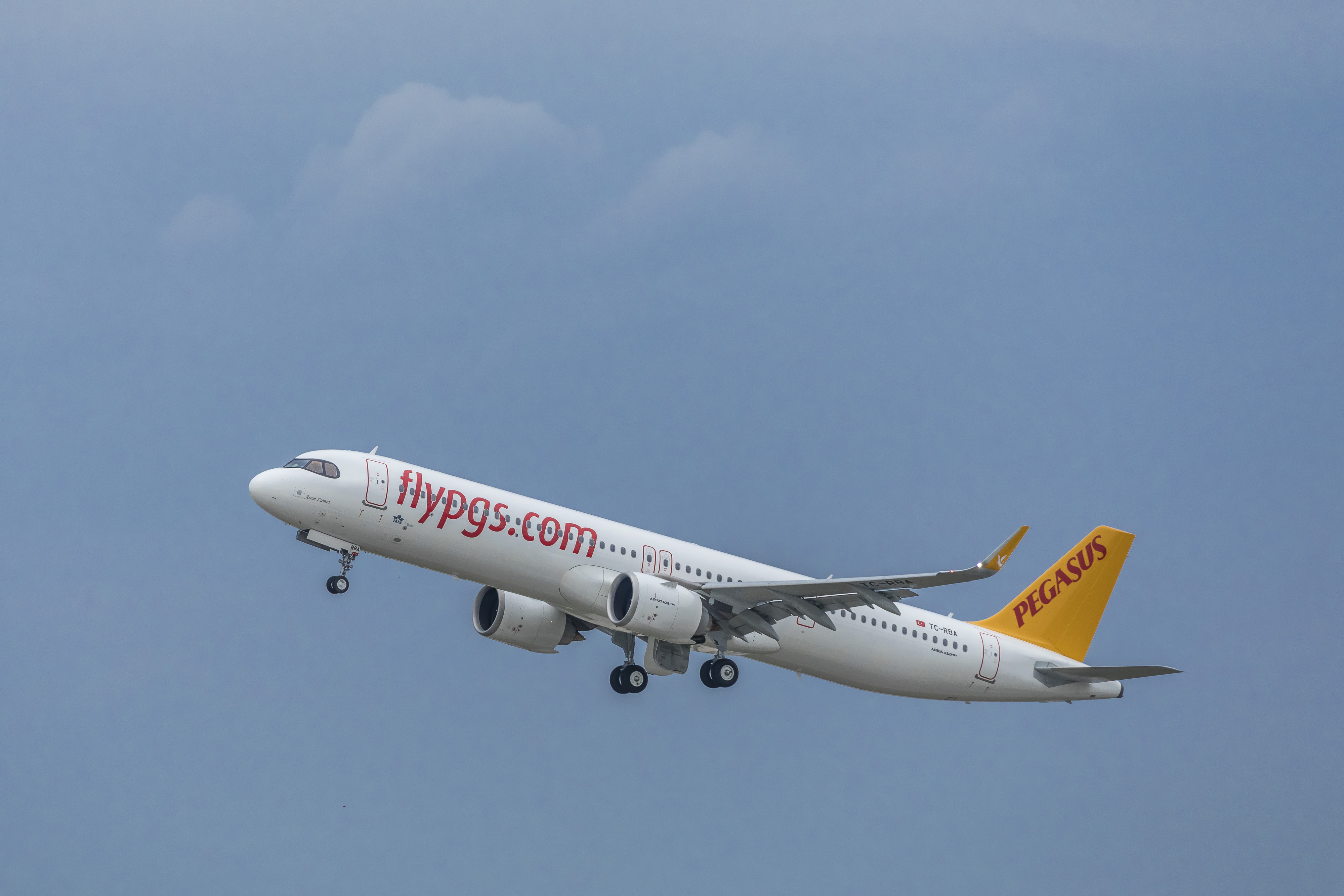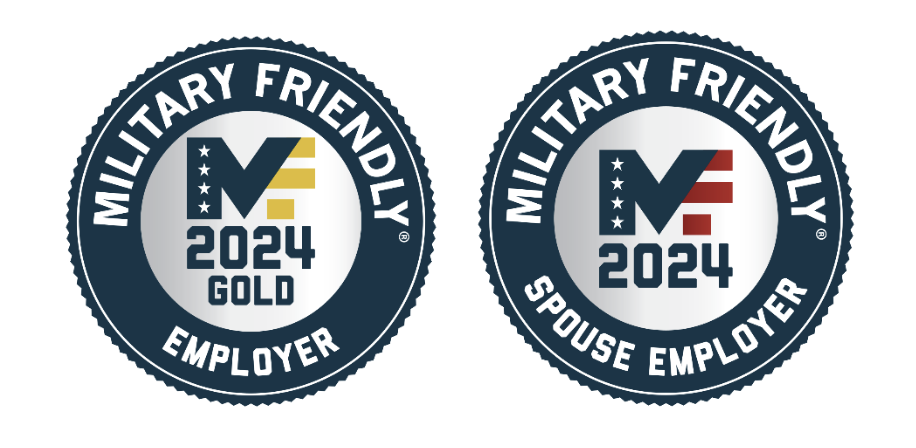 November 15, 2023
AAR earns 2024 Military Friendly® Employer designations
Wood Dale, Illinois — AAR CORP. (NYSE: AIR), a leading provider of aviation services to commercial and government operators, MROs, and OEMs, announced today that it has earned the 2024 Military Friendly® Gold Employer and Military Friendly® Spouse Employer designations.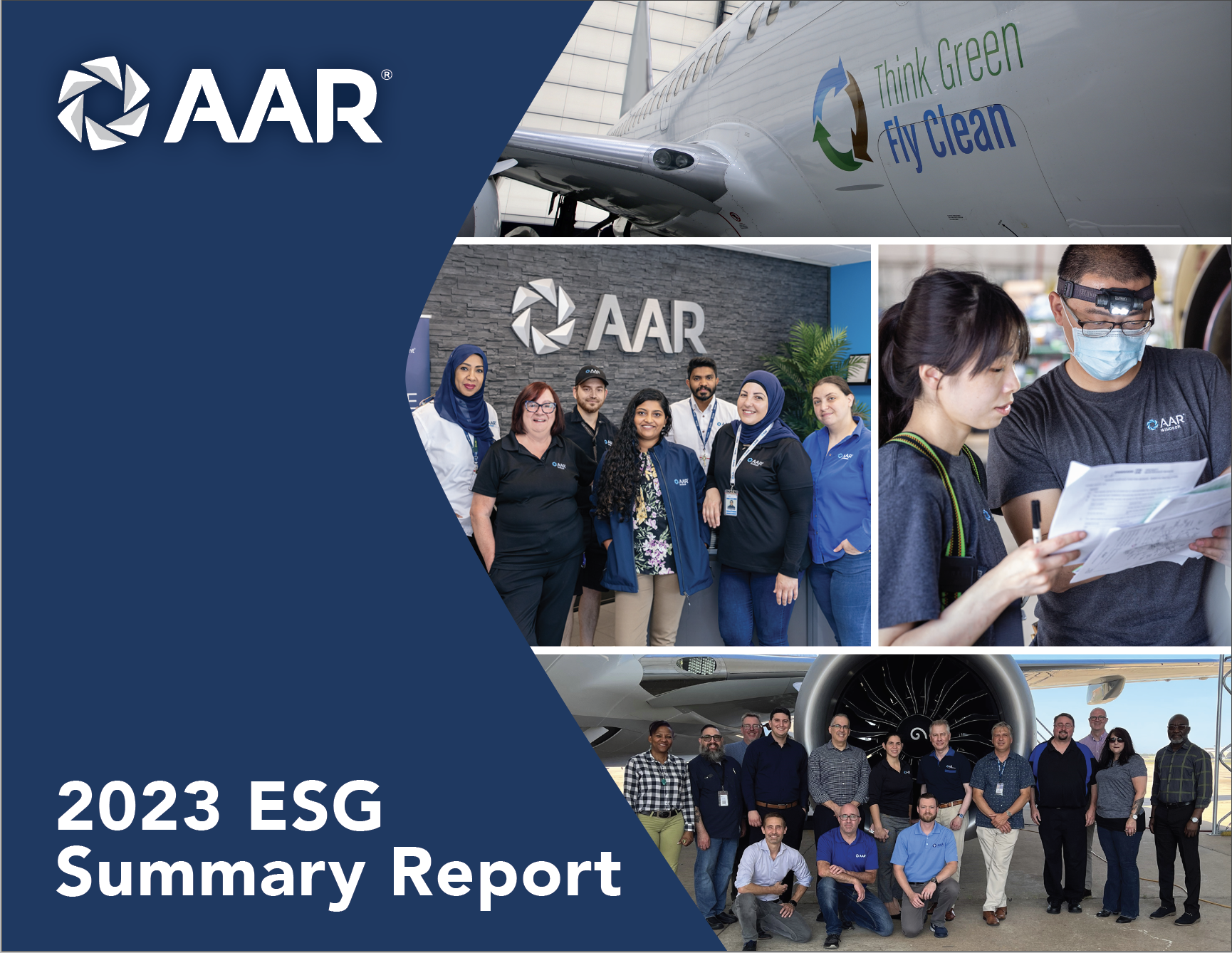 November 08, 2023
AAR launches 2023 ESG Summary Report
Wood Dale, Illinois — AAR CORP. (NYSE: AIR), a leading provider of aviation services to commercial and government operators, MROs, and OEMs, launched its 2023 ESG Summary Report, demonstrating the Company's continued efforts to focus on the environment, drive social responsibility, and govern with integrity.