SITA and AAR to Build Innovative Electronic Marketplace for the Air Transport Industry
Summer 2000 Launch Planned for Business-To-Business Marketplace
GENEVA and WOOD DALE, Ill., /PRNewswire/ -- SITA and AAR CORP. (NYSE: AIR) today announced that they intend to form a joint venture to build a revolutionary electronic marketplace for the provision of products and services to the air transport industry. This multiple application e-business solution will initially feature the auction-based supply of spare parts to the air transport industry.
The on-line marketplace, to be launched in the summer of 2000, will provide an Internet site which will enable airlines, aviation/aerospace companies and all other industry participants to source, buy and sell products and services instantly. Among other features, the marketplace will facilitate seller auctions, reverse auctions, inventory listing services and a parts clearinghouse. Connecting the air transport industry through this e-business solution will create a more efficient, more informed and streamlined marketplace.
"SITA and AAR are both well established leaders in the aviation industry. With 50 years experience, SITA is the world's leading provider of integrated telecommunications and information solutions to the air transport industry. By combining SITA's experience and global presence with AAR's leadership in the aviation and aerospace aftermarket, we will create a vastly more efficient market for the flow of parts and services," said David P. Storch, AAR President and Chief Executive Officer. "We envision this e-business solution will be an integral resource for airlines and suppliers as the industry looks to enhance its supply chain dynamics."
All of SITA's solutions are provided over its global network -- the largest in the world -- reaching 220 countries and territories and backed by local language support. SITA's wide portfolio of Internet Protocol (IP) solutions provides the high security, availability and performance needed by air transport companies worldwide for their corporate intranets; community intranets and to enable them to do business on-line with their customers via the Internet.
"Embracing the power of Internet technologies is fundamental to improving economic performance throughout the air transport industry. SITA's initiative with AAR will benefit the whole air transport industry and should positively impact profitability worldwide by reducing storage and administrative costs associated with the purchase of aviation parts as well as reducing delays," said Rene Azoulai, Senior Vice President, Marketing and Business Development, SITA.
The joint venture will be a newly formed independent corporation, as yet unnamed, which will be headquartered in Chicago, USA, and equally owned by SITA and AAR. The new venture will leverage SITA's global network and IT solutions capabilities and AAR's leadership in the aviation and aerospace aftermarket as well as the marketing and business development of both companies. AAR will supply the unique Web database for the spares and work with SITA in the development of applications.
About SITA
SITA is the world's leading provider of integrated telecommunications and information solutions to the air transport industry. With 50 years experience, SITA now has over 700 members, including airlines, airports, travel distribution and computer reservation systems, governmental organizations, aerospace and air-freight companies. All of the world's major airlines, including American Airlines, All Nippon Airways, Air France, British Airways, Continental, Delta Airlines, Japan Airlines, Lufthansa and Northwest Airlines, and aerospace manufacturers Airbus and Boeing are all long-standing SITA members and customers. SITA's strong portfolio and worldwide presence enable it to seamlessly meet both the domestic and global IT and communications requirements of its extensive customer base. SITA recorded corporate revenues of over US$1.2 billion in 1998. Its head office is based in Geneva, Switzerland.
SITA launched its portfolio of Internet Protocol (IP) networking solutions in 1995 with the introduction of AeroNet -- a global community extranet dedicated to the air transport industry -- and over 100 major international airlines and aerospace companies currently use this service. SITA continues to develop a suite of applications to ease and speed transactions and the exchange of information for air transport companies and their suppliers, customers and other third parties.
Further information on SITA can be found at www.sita.int .
About AAR CORP.
AAR CORP. (NYSE: AIR) is the preeminent provider of products and value-added services to the worldwide aerospace/aviation industry. Products and services include proprietary inventory management and logistic support services, encompassing supply, repair and manufacture of spare parts and systems. Headquartered in Wood Dale, Illinois, AAR serves commercial and government aircraft fleet operators and independent service customers throughout the world and has annual revenues of approximately US$1 billion.
Further information on AAR CORP. can be found at www.aarcorp.com .
This press release contains certain statements relating to future results, which are forward-looking statements as that term is defined in the Private Securities Litigation Reform Act of 1995. These forward-looking statements are based on beliefs of Company management as well as assumptions and estimates based on information currently available to the Company, and are subject to certain risks and uncertainties that could cause actual results to differ materially from historical results or those anticipated, depending on a variety of factors, including: implementation of information technology systems, integration of acquisitions, marketplace competition, unidentified Year 2000 problems, economic and aviation/aerospace market stability and Company profitability. Should one or more of these risks or uncertainties materialize adversely, or should underlying assumptions or estimates prove incorrect, actual results may vary materially from those described.
SOURCE AAR CORP.
Related news
See all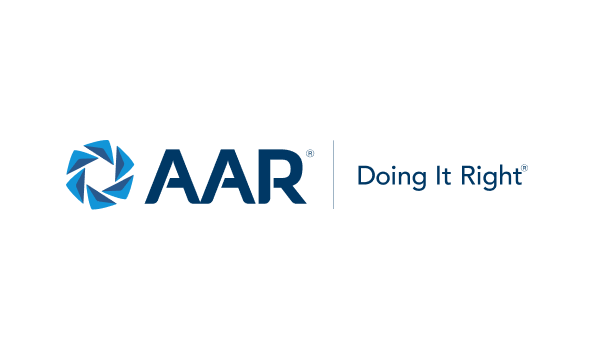 December 07, 2023
AAR to announce second quarter fiscal year 2024 results on December 21, 2023
Wood Dale, Illinois — AAR CORP. (NYSE: AIR), a leading provider of aviation services to commercial and government operators, MROs, and OEMs, today announced that it will release financial results for its second quarter of fiscal year 2024, ended November 30, 2023, after the close of the New York Stock Exchange trading session on Thursday, December 21, 2023.