SITA and AAR Join to Form aerospan.com as the E-Marketplace for the Air Transport Industry
GENEVA and WOOD DALE, Ill., /PRNewswire/ -- SITA and AAR CORP (NYSE: AIR) today announced the signing of their joint venture agreement to form aerospan.com and build the most comprehensive and all-inclusive e-marketplace for the $80-100 billion air transport industry. This venture will steadily expand into the broader $500 billion worldwide aerospace market. SITA and AAR will initially each own 50% of aerospan.com, headquartered in Chicago, USA.
Leveraging SITA's global network and IT solutions capabilities and AAR's leadership in aviation supply chain management, aerospan.com will enable the 15,000 airlines, aviation/aerospace companies and other industry participants to source, buy and sell products and services online. Expected to launch in the summer of 2000, aerospan.com will provide a neutral e-commerce marketplace for the entire array of products and services used by the air transport industry and create a more efficient and better-informed global marketplace.
Initially featuring spare parts inventory listing services, a parts clearinghouse and seller and reverse auctions, aerospan.com will quickly expand to address all areas of the aviation supply chain including non-technical supplies such as fuel, ground handling equipment, office supplies and catering.
"Internet technologies offer great opportunities to improve the efficiency of business-to-business transactions across all aspects of the air transport industry. aerospan.com will allow all air transport organizations to streamline their business systems and drive down costs while improving customer service and profitability," said John Watson, Director General, SITA.
"By combining SITA's 50 years of global telecommunications links to the world's airlines with AAR's 50 years of aviation logistics experience, aerospan.com will be the premiere online marketplace for the air transport industry. We envision aerospan.com as the one site that any airline buyer can use to accomplish all day-to-day requirements. This electronic martketplace will streamline links between suppliers and business partners, helping to improve productivity and communications throughout the entire aviation supply chain," said David P. Storch, AAR President and Chief Executive Officer.
SITA and AAR will introduce aerospan.com to industry representatives next week at Asian Aerospace 2000 in Singapore.
About SITA
SITA is the world's leading provider of integrated telecommunications and information solutions to the air transport industry. With 50 years experience, SITA now has over 700 members, including airlines, airports, travel distribution and computer reservation systems, governmental organizations, aerospace and air-freight companies. All of the world's major airlines, including American Airlines, All Nippon Airways, Air France, British Airways, Continental, Delta Airlines, Japan Airlines, Lufthansa and Northwest Airlines, and aerospace manufacturers Airbus and Boeing are all long-standing SITA members and customers. SITA's strong portfolio and worldwide presence enable it to seamlessly meet both the domestic and global IT and communications requirements of its extensive customer base. SITA recorded corporate revenues of over US$1.2 billion in 1998. Its head office is based in Geneva, Switzerland.
SITA launched its portfolio of Internet Protocol (IP) networking solutions in 1995 with the introduction of AeroNet -- a global community extranet dedicated to the air transport industry -- and over 100 major international airlines and aerospace companies currently use this service. SITA continues to develop a suite of applications to ease and speed transactions and the exchange of information for air transport companies and their suppliers, customers and other third parties.
Further information on SITA can be found at www.sita.int .
About AAR CORP
AAR CORP (NYSE: AIR) is the preeminent provider of products and value-added services to the worldwide aerospace/aviation industry. Products and services include proprietary inventory management and logistic support services, encompassing supply, repair and manufacture of spare parts and systems. Headquartered in Wood Dale, Illinois, AAR serves commercial and government aircraft fleet operators and independent service customers throughout the world and has annual revenues of approximately US$1 billion.
Further information on AAR CORP. can be found at www.aarcorp.com .
This press release contains certain statements relating to future results, which are forward-looking statements as that term is defined in the Private Securities Litigation Reform Act of 1995. These forward-looking statements are based on beliefs of Company management as well as assumptions and estimates based on information currently available to the Company, and are subject to certain risks and uncertainties that could cause actual results to differ materially from historical results or those anticipated, depending on a variety of factors, including: implementation of information technology systems, integration of acquisitions, marketplace competition, unidentified Year 2000 problems, economic and aviation/aerospace market stability and Company profitability. Should one or more of these risks or uncertainties materialize adversely, or should underlying assumptions or estimates prove incorrect, actual results may vary materially from those described.
SOURCE AAR CORP.
Related news
See all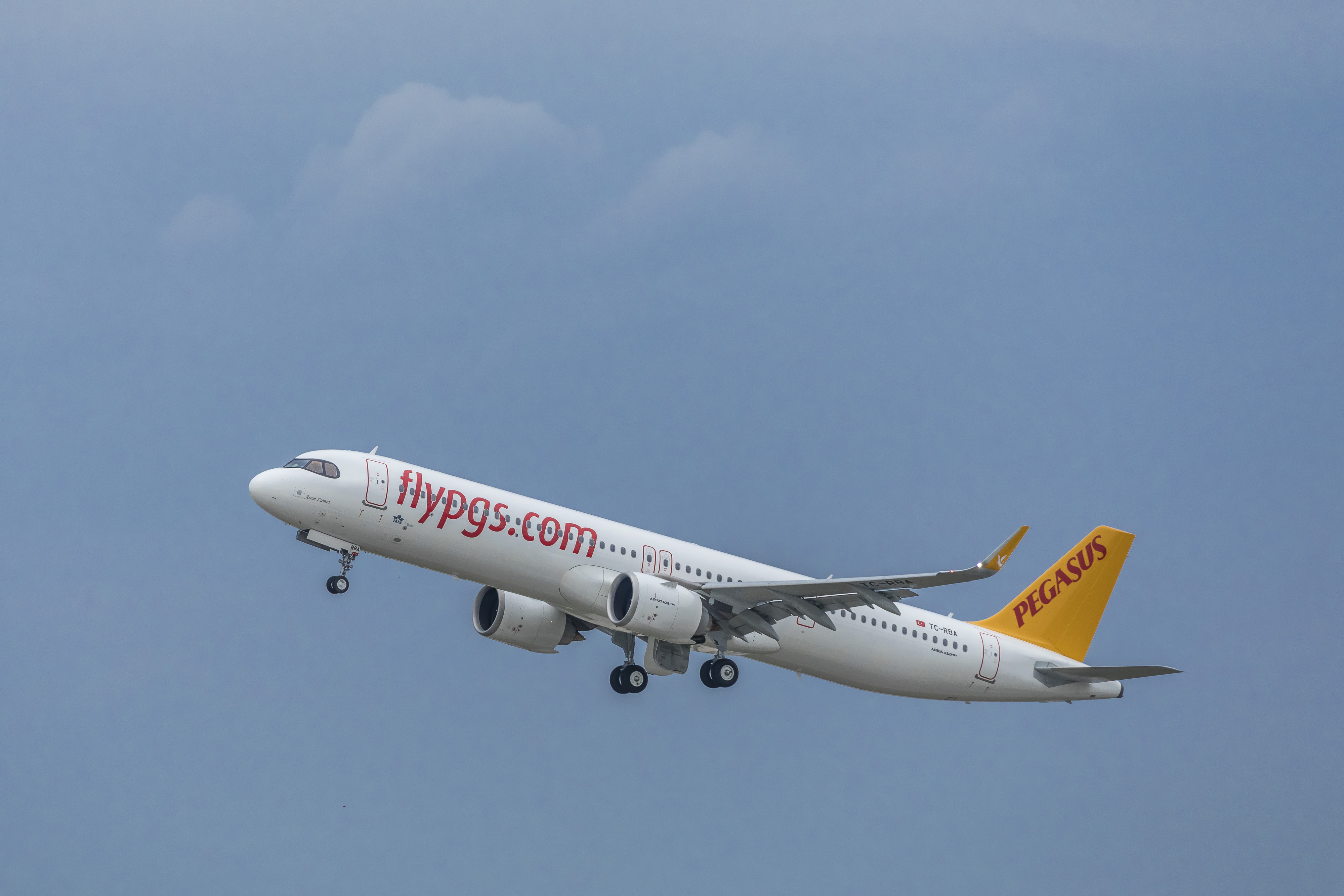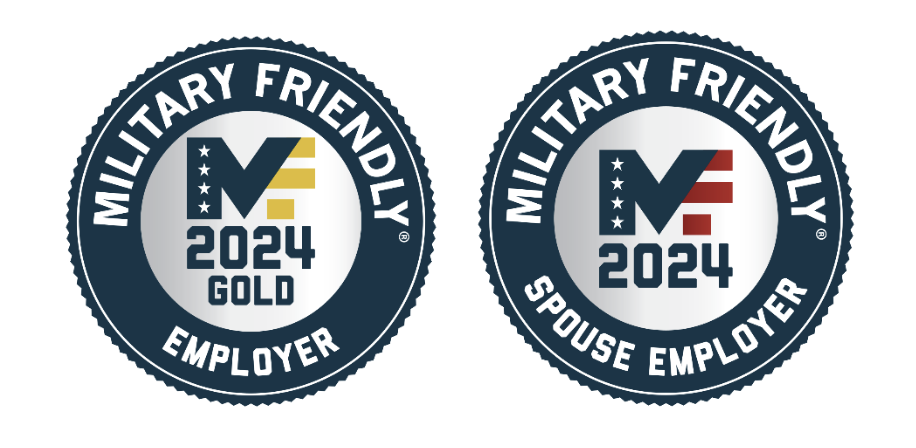 November 15, 2023
AAR earns 2024 Military Friendly® Employer designations
Wood Dale, Illinois — AAR CORP. (NYSE: AIR), a leading provider of aviation services to commercial and government operators, MROs, and OEMs, announced today that it has earned the 2024 Military Friendly® Gold Employer and Military Friendly® Spouse Employer designations.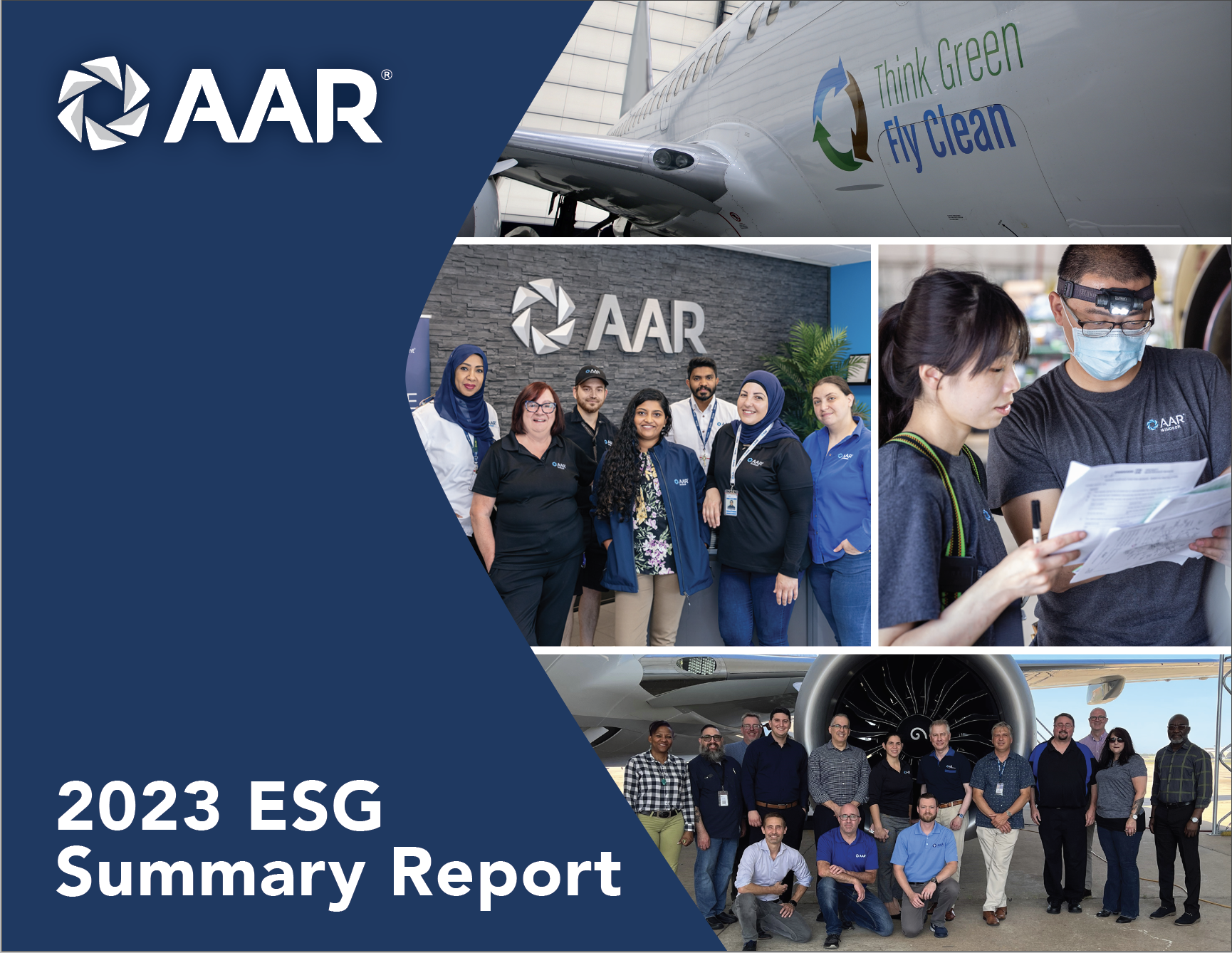 November 08, 2023
AAR launches 2023 ESG Summary Report
Wood Dale, Illinois — AAR CORP. (NYSE: AIR), a leading provider of aviation services to commercial and government operators, MROs, and OEMs, launched its 2023 ESG Summary Report, demonstrating the Company's continued efforts to focus on the environment, drive social responsibility, and govern with integrity.