KLM uk Engineering and AAR Provide Full Component and Airframe Maintenance Support for BAe146 Regional Aircraft
WOOD DALE, Ill., /PRNewswire/ -- AAR and KLM uk Engineering Limited announced that they have signed a five-year agreement under which AAR Aircraft Component Services -- Amsterdam will be the major provider of outsourced component management and repair for KLM uk's eight BAe146-300 regional aircraft. In addition, KLM uk Engineering will consign an inventory of BAe146 rotable components to AAR which can be used to service additional BAe146 customers.
"We are pleased that KLM uk Engineering has selected AAR to provide aircraft component support for their BAe146 aircraft," AAR President and Chief Executive Officer David P. Storch said. "This agreement further expands our relationship with KLM uk Engineering and provides a major step towards increasing our presence in the regional airline business."
KLM uk Engineering Limited is a wholly owned subsidiary of KLM uk Holdings Limited, which in turn is a wholly owned subsidiary of KLM Royal Dutch Airlines. KLM uk currently flies together with its partner airlines from 19 UK airports around the UK, into Amsterdam and on to 400 destinations worldwide. Under this agreement, AAR Aircraft Component Services will provide the major part of the outsourced management and repair of the BAe146-300's aircraft components, and AAR and KLM uk Engineering will build on the opportunities which arise from AAR's expertise in component overhaul and repair combined with KLM uk Engineering's expertise in airframe maintenance and maintenance management, in-house component workshops and operational support.
"This agreement provides the opportunity for both companies to jointly develop their BAe146 and Avro RJ support business, with the combination of two well established names offering a unique ability to cover all aspects of aircraft maintenance and support," said Robert Nunn, Managing Director of KLM uk Engineering.
KLM uk Engineering provides maintenance support for all the KLM uk fleet of BAe146, Boeing 737, Fokker 100, Fokker 50 and ATR aircraft from line activity through to heavy maintenance, and support a number of other operators at modern facilities in Norwich and Stansted UK and Schiphol Amsterdam in the Netherlands. In-house capabilities include technical support and design, training and a comprehensive component workshop facility which is ideally positioned to compliment AAR Aircraft Component Services. Aircraft Painting is available on site at the heavy maintenance base at Norwich, UK.
AAR Aircraft Component Services - Amsterdam, a division of AAR Corp., services rotable components with AOG service-24 hours a day, 365 days a year at its state-of-the-art facility equipped to repair, overhaul, and maintain more than 22,000 parts. Inventory includes components for large commercial aircraft such as Boeing/McDonnell Douglas and Airbus, as well as regional aircraft such as BAe, Fokker, ATR, Embraer, Bombardier and Saab. The facility is also an authorized warranty repair station for manufacturers such as Allied Signal, Aerospatiale Canada, AMETEK, Kollsman and many others.
AAR CORP. (NYSE: AIR) is the preeminent provider of products and value- added services to the worldwide aerospace/aviation industry. Products and services include proprietary inventory management and logistic support services, encompassing supply, repair and manufacture of spare parts and systems. Headquartered in Wood Dale, Illinois, AAR serves commercial and government aircraft fleet operators and independent service customers throughout the world.
Further information can be found at www.aarcorp.com. and www.klmukengineering.com .
This press release contains certain statements relating to future results, which are forward-looking statements as that term is defined in the Private Securities Litigation Reform Act of 1995. These forward-looking statements are based on beliefs of Company management as well as assumptions and estimates based on information currently available to the Company, and are subject to certain risks and uncertainties that could cause actual results to differ materially from historical results or those anticipated, depending on a variety of factors, including: implementation of information technology systems, integration of acquisitions, marketplace competition, economic and aviation/aerospace market stability and Company profitability. Should one or more of these risks or uncertainties materialize adversely, or should underlying assumptions or estimates prove incorrect, actual results may vary materially from those described.
SOURCE AAR CORP.
CONTACT: Dawn Kaiser, AAR Corp., Investor Relations, 630-227-2098, or dkaiser@aarcorp.com; or Gloria Feeke of KLM uk Engineering Limited, 44-1603-254441, or engineering@airuk.co.uk
Related news
See all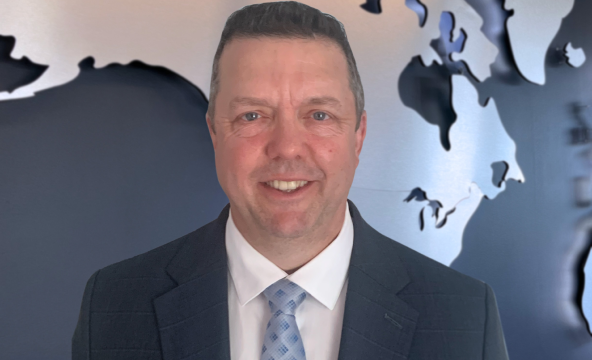 May 22, 2023
AAR names Tom Hoferer Vice President of Repair and Engineering Services
Wood Dale, Illinois — AAR CORP. (NYSE: AIR), a leading provider of aviation services to commercial and government operators, MROs, and OEMs, announced today it has selected Tom Hoferer as its Vice President of Repair and Engineering Services. In this role Hoferer will oversee the Company's Maintenance, Repair, and Overhaul (MRO) Services and Mobility Systems operations.