Honeywell Selects AAR as Sole Distributor of Hydro Mechanical Unit For CFM56-7 Engine
WOOD DALE, Ill., /PRNewswire/ -- AAR CORP. (NYSE: AIR) announced today that Honeywell (NYSE: HON) has selected the Company's Allen Aircraft unit to be the sole distributor of Honeywell's Hydro Mechanical Unit (HMU) for the CFM56-7 engine.
The HMU regulates the amount of fuel delivered to the engine as required during engine operation and is manufactured by Honeywell for the CFM56-7 engine. The CFM56-7 engine powers Boeing's 737 "next generation" aircraft. There are currently approximately 480 of these 737s in service with an additional 887 next generation 737s on order.
"We are excited about the opportunity this agreement brings to AAR and are pleased that Honeywell selected us as the sole distributor of this product," said David P. Storch, AAR President and Chief Executive Officer. "Our involvement in this new product line demonstrates our ability to move quickly into support of newer generation aircraft."
"AAR Allen Aircraft's worldwide networking, distribution and logistics abilities make them the ideal distributor of this unit," said John Jacko, Director, Customer Business for Honeywell's Engines, Systems and Accessories unit.
Under the multi-year contract, AAR Allen Aircraft will be responsible for the sale of spare units, equipment leasing, unit exchanges and AOG service related to the HMU for the CFM56-7 engine. AAR Allen Aircraft and Honeywell will jointly develop marketing strategies. Financial terms of the agreement were not disclosed.
AAR CORP. (NYSE: AIR) is the preeminent provider of products and value-added services to the worldwide aerospace/aviation industry. Products and services include proprietary inventory management and logistic support services, encompassing supply, repair and manufacture of spare parts and systems. Headquartered in Wood Dale, Illinois, AAR serves commercial and government aircraft fleet operators and independent service customers throughout the world. Further information can be found at www.aarcorp.com .
Honeywell is a US$24-billion diversified technology and manufacturing leader, serving customers worldwide with aerospace products and services; control technologies for buildings, homes and industry; automotive products; power generation systems; specialty chemicals; fibers; plastics; and electronic and advanced materials. The company is a leading provider of software and solutions, and Internet e-hubs. Honeywell employs approximately 120,000 people in 95 countries and is traded on the New York Stock Exchange under the symbol HON, as well as on the London, Chicago and Pacific stock exchanges. It is one of the 30 stocks that make up the Dow Jones Industrial Average and is also a component of the Standard & Poor's 500 Index. Additional information on the company is available on the Internet at www.honeywell.com .
This release contains forward-looking statements as defined in Section 21E of the Securities Exchange Act of 1934, including statements about future business operations, financial performance and market conditions. Such forward-looking statements involve risks and uncertainties inherent in business forecasts. SOURCE AAR CORP.
CONTACT: Dawn Kaiser of AAR Corp., Investor Relations, 630-227-2098, or e-mail, dkaiser@aarcorp.com
Related news
See all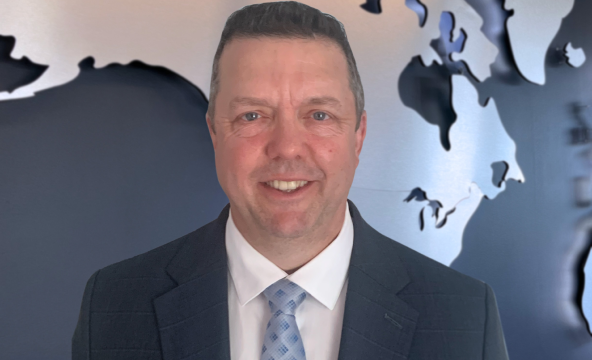 May 22, 2023
AAR names Tom Hoferer Vice President of Repair and Engineering Services
Wood Dale, Illinois — AAR CORP. (NYSE: AIR), a leading provider of aviation services to commercial and government operators, MROs, and OEMs, announced today it has selected Tom Hoferer as its Vice President of Repair and Engineering Services. In this role Hoferer will oversee the Company's Maintenance, Repair, and Overhaul (MRO) Services and Mobility Systems operations.