AAR Sells Majority of Its Stake in Aerospan.com to SITA
WOOD DALE, Ill. and AMSTERDAM, The Netherlands, /PRNewswire/ -- AAR CORP. (NYSE: AIR) announced today that it has sold the majority of its ownership position in Aerospan.com to SITA, its partner in the e-marketplace joint venture. The sale, which closed today, resulted in the refund of all of AAR's investment together with a modest return and a continuing interest in the success of the business.
SITA, a leading provider of integrated telecommunications and information solutions to the air transport industry, will continue to lead the strategic development and operation of Aerospan.com. AAR, which was instrumental in the design and implementation of Aerospan.com, will continue to utilize the e-marketplace's services, will retain a small stake in the venture and will receive additional returns based on Aerospan.com's success.
Commenting on the sale, AAR President and CEO David P. Storch said, "In discussion with our partner, SITA, we jointly decided that it was in Aerospan's best long term strategic interest to be independent from AAR. We will remain a customer and user of Aerospan and are extremely pleased that testing of its industry specific functionality has recently been successfully completed with a major international airline. We have great confidence that Aerospan will enable all of its customers to improve the efficiency of their operations."
"AAR has been bringing buyers and sellers in the aviation marketplace together for more than 50 years," Storch continued. "We believe Aerospan will be an important resource for increasing the visibility of the products and services we provide as well as providing the industry with a marketplace for buyers and sellers to come together. In addition to its global Internet Protocol (IP) network, SITA provides the independence, critical software and operational expertise which we believe will be key to Aerospan's future growth."
"The success of any e-marketplace clearly depends on both neutrality and industry ownership and through SITA over 750 air transport organizations hold the majority stake in Aerospan," said John Watson, Director General, SITA. "AAR's extensive experience in the buying and selling of aviation products and services helped us to jointly develop the vision and their involvement was invaluable in the successful design, creation, and launch of Aerospan. We look forward to AAR's continued participation as an important supplier to and customer of Aerospan, as we focus on leading and shaping the future of business-to-business (B2B) e-commerce across the air transport industry."
AAR and SITA signed a joint venture agreement in February 2000 to form Aerospan.com, an e-marketplace for the air transport industry. SITA and AAR each initially owned 50% of the Chicago-based venture, which was launched in the fall of 2000.
AAR CORP. (NYSE: AIR) is the preeminent provider of products and value- added services to the worldwide aerospace/aviation industry. Products and services include proprietary inventory management and logistic support services, encompassing supply, repair and manufacture of spare parts and systems. Headquartered in Wood Dale, Illinois, AAR serves commercial and government aircraft fleet operators and independent service customers throughout the world. Further information can be found at www.aarcorp.com .
SITA is the world's leading provider of integrated telecommunications and information solutions to the air transport industry. With 51 years of experience, SITA now has over 750 members and 1,800 customers including airlines, airports, travel distribution and computer reservation systems, governmental organizations, aerospace and air-freight companies. SITA recorded corporate revenues of over US$1.4 billion in 1999. The SITA Group consists of a cooperative organization SITA SC with headquarters based in Geneva, Switzerland, and SITA INC, a value-added services company, with headquarters in Amsterdam, The Netherlands. Further information on SITA can be found at http://www.sita.int .
This press release contains certain statements relating to future results, which are forward-looking statements as that term is defined in the Private Securities Litigation Reform Act of 1995. These forward-looking statements are based on beliefs of Company management as well as assumptions and estimates based on information currently available to the Company, and are subject to certain risks and uncertainties that could cause actual results to differ materially from historical results or those anticipated, depending on a variety of factors, including: implementation of information technology systems, integration of acquisitions, marketplace competition, economic and aviation/aerospace market stability and Company profitability. Should one or more of these risks or uncertainties materialize adversely, or should underlying assumptions or estimates prove incorrect, actual results may vary materially from those described.
SOURCE AAR CORP.
CONTACT: Dawn Kaiser of AAR CORP. Investor Relations, 630-227-2098, dkaiser@aarcorp.com, or Karl Moore of SITA Public Relations, 44-20-8757-8024, karl.moore@sita.int
Related news
See all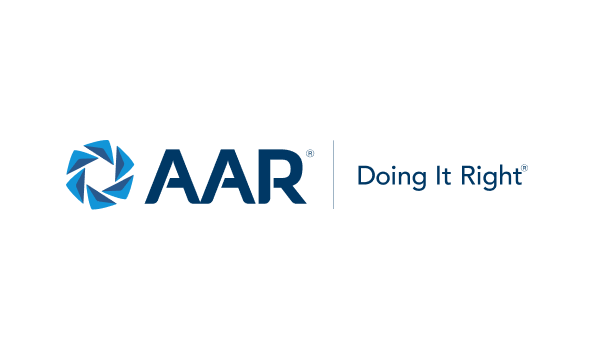 December 07, 2023
AAR to announce second quarter fiscal year 2024 results on December 21, 2023
Wood Dale, Illinois — AAR CORP. (NYSE: AIR), a leading provider of aviation services to commercial and government operators, MROs, and OEMs, today announced that it will release financial results for its second quarter of fiscal year 2024, ended November 30, 2023, after the close of the New York Stock Exchange trading session on Thursday, December 21, 2023.