AAR Appoints Rolwing McQuade as Vice President, Human Resources
WOOD DALE, Ill.,
/PRNewswire/ -- AAR (NYSE: AIR) announced today the appointment of Roberta Rolwing McQuade as Vice President, Human Resources. Reporting to David P. Storch, President and Chief Executive Officer of AAR, Rolwing McQuade will be responsible for all aspects of the Company's domestic and international human resources, both union and nonunion. Included in Ms. Rolwing McQuade's overall responsibilities will be benefits, labor relations, employee relations, succession planning and the AAR University, an innovative concept for the ongoing education and training of employees.
For the past two years Ms. Rolwing McQuade was Corporate Vice President, Human Resources for the Martin Brower Company -- a logistics supplier with 2200 employees in Lombard, Ill. Earlier she spent seventeen (17) years with GATX Terminals Corporation, rising from a customer representative through various management positions to Vice President Human Resources.
David P. Storch commented on the appointment saying, "Our recent growth through internal development and acquisitions has increased our employee team to almost 3,000. With further growth anticipated, it is incumbent upon us to add someone of Ms. Rolwing McQuade's skills and experience to our management team. We expect that she will contribute significantly to AAR's ability to attract, retain and develop the highest caliber of employee at all levels throughout the Company."
AAR CORP. (NYSE: AIR) is the preeminent provider of products and value-added services to the worldwide aerospace/aviation industry. Products and services include proprietary inventory management and logistic support services, encompassing supply, repair and manufacture of spare parts and systems. Headquartered in Wood Dale, Ill., AAR serves commercial and government aircraft fleet operators and independent service customers throughout the world.
SOURCE AAR CORP.
Related news
See all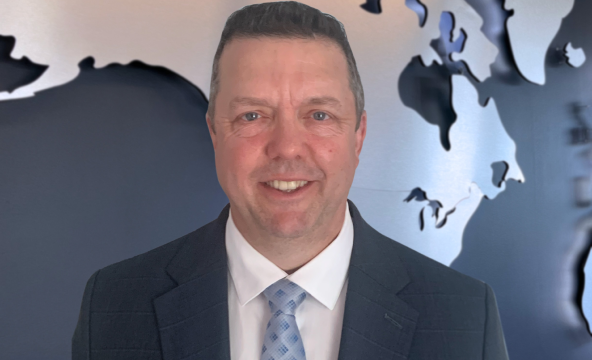 May 22, 2023
AAR names Tom Hoferer Vice President of Repair and Engineering Services
Wood Dale, Illinois — AAR CORP. (NYSE: AIR), a leading provider of aviation services to commercial and government operators, MROs, and OEMs, announced today it has selected Tom Hoferer as its Vice President of Repair and Engineering Services. In this role Hoferer will oversee the Company's Maintenance, Repair, and Overhaul (MRO) Services and Mobility Systems operations.