AAR Announces 3rd Quarter Records for Sales and Net Income
-- Earnings per share 37 cents -- up 12.1%
-- Gains in Working Capital Turnover Initiative
-- AAR Repurchases Shares on Open Market
WOOD DALE, Ill., -- AAR CORP. today announced net income of $10.3 million, or 37 cents per diluted share, for the company's fiscal year 1999 third quarter, which ended February 28. It was the company's seventeenth consecutive quarter of year-over-year earnings per share increases.
"Air traffic continues to grow albeit at a slower pace, the commercial airline industry remains financially healthy and aerospace and airline managements continue to seek outsourcing opportunities. As the industry's leading supplier of value-added products and services, AAR is in a strong position to benefit from these trends, and we anticipate that the company will continue to deliver attractive year-over-year earnings growth," President and Chief Executive Officer David P. Storch said.
Net sales for the period were a third-quarter record $227.7 million, an increase of 9.2% from the third quarter last year. After adjusting for the impact of acquisitions, divestitures and joint ventures the sales increase was 13.6%. Net income, also a third-quarter record, was $10.3 million, 10.4% higher than the same period last year. Diluted earnings per share increased 12.1% from the third quarter of 1998.
"AAR posted another strong quarter. Our Aircraft and Engines Group recorded a 29.2% increase in net sales from the previous third quarter. Providing our customers with a range of solutions for their maintenance support and operational needs is a key advantage for AAR in gaining market share and continuing to grow revenues," Storch said.
Net sales in the Airframe and Accessories Group fell short of expectations for the period, as gains in landing gear maintenance, including the successful integration of the Tempco Hydraulics acquisition, and other areas were offset by lower-than-expected results in the company's new parts distribution business. AAR built its new parts distribution business with acquisitions made during the past two years.
"AAR's new parts distribution business has not developed as quickly as we anticipated due to systems implementation and integration delays. We have made changes in leadership in this business and converted the last of our fourteen branch locations to a new Oracle distribution system this past weekend. We are confident that new parts distribution will be a meaningful contributor in the year 2000," Storch said.
Manufacturing Group revenues were up 9.6% on a year-over-year basis after giving effect to the November, 1998 sale of the PowerBoss division. "We have made significant progress in our initiative to improve working capital turnover increasing to 3.2 from 2.8 in the first nine months of the year. We are pleased with our progress to date and are confident that we can make further improvement," said Storch.
He concluded by saying, "In the third quarter, AAR repurchased shares on the open market under its existing share repurchase authorization and will continue to do so based on our assessment of the best uses of the Company's capital."
AAR CORP. (NYSE: AIR) is the preeminent provider of products and value-added services to the worldwide aerospace/aviation industry. Products and services include proprietary inventory management and logistic support services, encompassing supply, repair and manufacture of spare parts and systems. Headquartered in Wood Dale, Illinois, AAR serves commercial and government aircraft fleet operators and independent service customers throughout the world.
This press release contains certain statements relating to future results, which are forward-looking statements as that term is defined in the Private Securities Litigation Reform Act of 1995. These forward-looking statements are based on beliefs of Company management as well as assumptions and estimates based on information currently available to the Company, and are subject to certain risks and uncertainties that could cause actual results to differ materially from historical results or those anticipated, depending on a variety of factors, including: implementation of information technology systems, integration of acquisitions, marketplace competition, unidentified Year 2000 problems, economic and aviation/aerospace market stability and Company profitability. Should one or more of these risks or uncertainties materialize adversely, or should underlying assumptions or estimates prove incorrect, actual results may vary materially from those described.
 
         AAR CORP. and Subsidiaries Comparative Statement of Earnings
    For the Three-and Nine-Month Periods Ended February 28, 1999 and 1998

    (in thousands except per share data) Three Months         Nine Months
                                     1999       1998      1999         1998
                                        (Unaudited)          (Unaudited)

    Net sales                      $227,699   $208,492   $672,395   $559,554
    Operating income                 18,938     17,079     55,878     44,889
    Pretax income                    14,746     13,399     42,950     35,869
    Net income                       10,278      9,314     29,936     25,035
    Earnings per share - Basic         $.37       $.34     $ 1.08       $.91
    Earnings per share - Diluted       $.37       $.33      $1.07       $.89
    Average shares outstanding
      - Basic                        27,535     27,632     27,606     27,550
    Average shares outstanding
      - Diluted                      27,965     28,510     28,108     28,141

             AAR CORP. and Subsidiaries Balance Sheet Highlights

    (in thousands except per share data)  February 28,            May 31,
                                              1999                  1998
                                          (Unaudited)    (Derived from audited
                                                          financial statements)
    Current assets                         $498,123             $468,400
    Current liabilities                     159,874              149,148
    Working capital                         338,249              319,252
    Long-term debt                          181,018              177,509
    Stockholders' equity                    320,328              300,850
    Book value per share                     $11.67               $10.85
    Shares outstanding                       27,443               27,717

                          Net Sales By Business Activity

    (in thousands)

                                                   Three Months Ended
                                                      February 28,
                                               1999                 1998
    Aircraft and Engines                   $111,117              $85,992
    Airframe and Accessories                 89,282               91,632
    Manufacturing                            27,300               30,868
                                           $227,699             $208,492

SOURCE  AAR CORP.
    -0-                             03/15/99
    /CONTACT:  Ann T. Baldwin, Vice President Corporate Communications of AAR
CORP., 630-227-2080, or e-mail, abaldwin@aarcorp.com/
    /Web site:  http://www.aarcorp.com/
    (AIR)

CO:  AAR CORP.
ST:  Illinois
IN:  ARO
SU:  ERN SLS
Related news
See all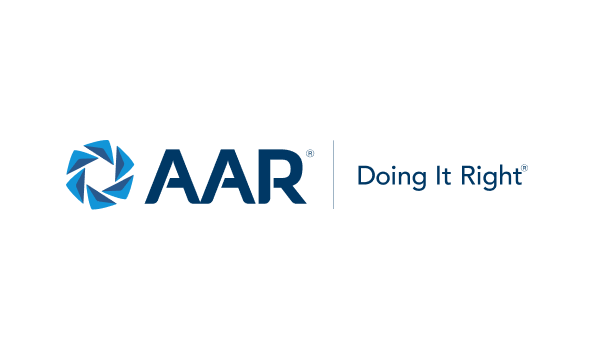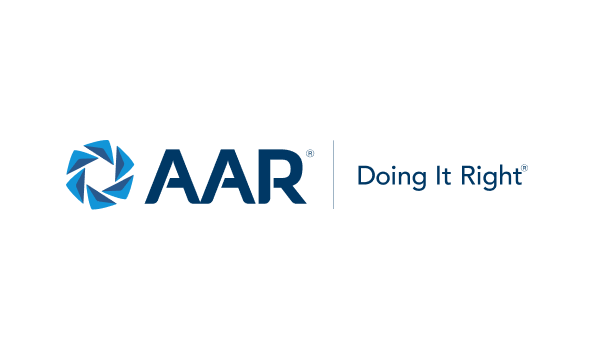 December 07, 2023
AAR to announce second quarter fiscal year 2024 results on December 21, 2023
Wood Dale, Illinois — AAR CORP. (NYSE: AIR), a leading provider of aviation services to commercial and government operators, MROs, and OEMs, today announced that it will release financial results for its second quarter of fiscal year 2024, ended November 30, 2023, after the close of the New York Stock Exchange trading session on Thursday, December 21, 2023.