AAR CORP. Announces Record Second Quarter Sales And Earnings
AAR CORP. Announces Record Second Quarter Sales And Earnings
(In thousands except per share data)

Three Months Ended

November 30,

1998

1997

Net Sales

$228,798

$180,156

Operating Income

18,901

14,916

Pretax Income

14,398

12,016

Net Income

10,035

8,411

Earnings Per Share - Basic

Earnings Per Share - Diluted

$ .36

$ .36

$ .31*

$ .30*

Average Shares Outstanding- Basic

Average Shares Outstanding - Diluted

27,570

28,042

27,529*

28,109*
*Reflects a 3-for-2 stock split paid 2/23/98
WOOD DALE, ILLINOIS -- AAR CORP. today announced that for the Company's second quarter ended November 30, 1998, net income increased 19.3% to a second quarter record of $10,035,000, from $8,411,000. Net sales increased 27.0% to $228,798,000, a quarterly record, over sales of $180,156,000 for the same period last year. Diluted earnings per share increased 20.0% to 36 cents from 30 cents the prior year.
For the first half of the fiscal year the Company posted record sales and earnings. Net income rose 25.0% to $19,658,000 from $15,721,000 while sales for the first six months increased 26.7% to $444,696,000 compared with $351,062,000 in the prior year. Diluted earnings per share increased to 70 cents from 56 cents in the prior year.
The following significant accomplishments were announced in the quarter and should positively affect future results:
Signed an exclusive agreement with Grupo Taca to provide comprehensive airframe inventory support for the Central American alliance's maintenance and flight operations. Anticipated annual revenue for the five-year agreement is approximately $10 million. This agreement is a step in AAR's drive into the expanding South and Central American market.
Won an order for an additional 11 cargo loading systems from British Aerospace Aviation Services to support an expanding Airbus A300B4 passenger-to-freighter conversion program. System deliveries will begin in January 1999 and continue through the end of the year.
Acquired Tempco Hydraulics, a privately held regional aircraft landing gear repair business in Miami, Florida. Remaining in its current facility, the business will operate under the name AAR Tempco, and will be integrated into AAR's existing landing gear repair business. The acquisition expands AAR's services to the rapidly growing regional airline sector.
Divested the Company's floor maintenance products manufacturing subsidiary to Minuteman International Inc. and realized in cash its total investment in the unit.
Implemented state-of-the-art information systems at AAR's manufacturing business units and continued to implement new systems at the Company's distribution business. When fully implemented, these systems will provide the latest advancements in technology including electronic commerce, full warehouse automation as well as providing a common platform for businesses that had been operating on separate systems. The benefits of the new distribution system should begin to be realized by the end of the third quarter.
"AAR continued to deliver record sales and earnings growth in the second quarter, with all three areas of our business showing gains in both sales and profitability", stated David P. Storch, President & Chief Executive Officer. He commented on the first half of fiscal 1999 by saying, "We are pleased with the results for the first six months of the year as we continued to win long-term agreements, integrate new acquisitions and invest in opportunistic inventory buys."
AAR CORP., traded NYSE (AIR), is a leading supplier of aerospace/aviation products and services. The Company primarily supplies parts and equipment, performs technical services and manufactures proprietary products for the global aviation industry.
Related news
See all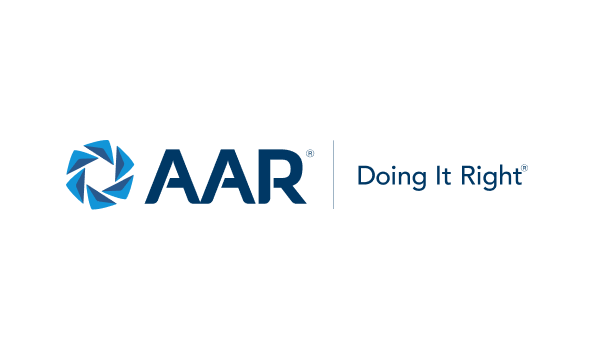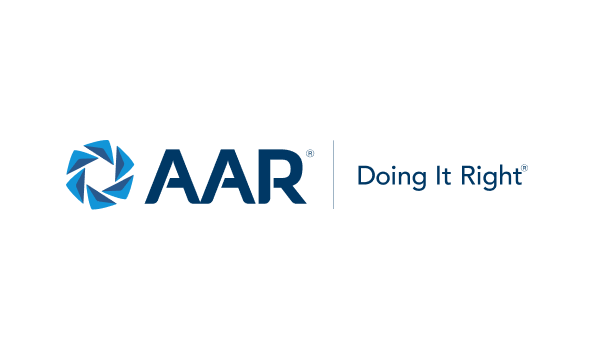 December 07, 2023
AAR to announce second quarter fiscal year 2024 results on December 21, 2023
Wood Dale, Illinois — AAR CORP. (NYSE: AIR), a leading provider of aviation services to commercial and government operators, MROs, and OEMs, today announced that it will release financial results for its second quarter of fiscal year 2024, ended November 30, 2023, after the close of the New York Stock Exchange trading session on Thursday, December 21, 2023.