AAR And GE Form Rotables Leasing Joint Venture
FARNBOROUGH, United Kingdom, Sept. 9 -- AAR CORP., GE Capital Aviation Services (GECAS) and GE Engine Services, Inc. announced today the creation of a joint venture, Aviation Inventory Management Co. L.L.C. (AIMCO). AIMCO is a global rotable parts leasing company combining AAR's inventory management, remarketing, repair and overhaul capability with the aviation services and technical expertise of GE Engine Services and the financial strength and lease structuring experience of GECAS.
The combined strengths enable AIMCO to commit to the significant levels of investment necessary to structure large, comprehensive leasing packages. Leasing rotables frees up capital, allowing customers to fund equipment needs and expansion, and allows for disposal of rotables at lease end without any financial commitment by the lessee. The new venture has already completed two transactions.
"We view this joint venture as two leaders in the industry joining forces to offer airlines a low cost alternative to inventory ownership, freeing up their capital to invest in more strategic areas," David P. Storch, AAR CORP. president and chief executive officer, said.
"Given that GECAS differentiates itself as a comprehensive solutions provider, this joint venture will provide customers with new service capabilities that this combined venture will be uniquely qualified to offer," said Henry Hubschman, president of GECAS. "Based on our recent discussions with many of GECAS' 175 customers, we expect many airlines to realize the immediate financial and operating benefits of this service."
"Combining our companies' strengths in a joint venture opens opportunities for us to provide an extensive range of products and services to our customers," Bill Vareschi, GE Engine Services, Inc. president and chief executive officer, said. "Leasing inventory and thereby reducing operating costs will be an attractive alternative to many of our customers."
Airframe rotables include repairable parts such as accessories, avionics, instruments and engine QEC components; engines, engine modules and whole aircraft are not included. AIMCO financing services can be augmented with onsite inventory management and AIMCO's partners can both provision and repair and overhaul rotables.
GE Capital Aviation Services is a leading global aviation finance company, and part of GE Capital. GE Capital, with assets of more than US$250 billion, is a global, diversified financial services company with 28 specialized businesses, and is a wholly-owned subsidiary of General Electric Company. GE Engine Services is the world's leader in total aviation services, with facilities worldwide.
AAR CORP., traded NYSE (AIR), is the premier supplier of aerospace/aviation aftermarket products and services. The company primarily supplies parts and equipment, performs technical services and manufactures proprietary products for the global aviation industry.


Contact
Media Team
Corporate Marketing & Communications
+1-630-227-5100
Editor@aarcorp.com


Related news
See all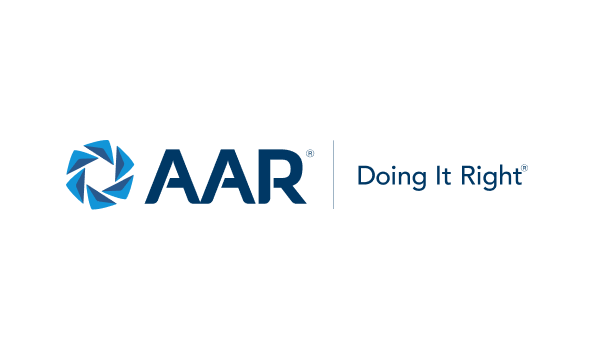 December 07, 2023
AAR to announce second quarter fiscal year 2024 results on December 21, 2023
Wood Dale, Illinois — AAR CORP. (NYSE: AIR), a leading provider of aviation services to commercial and government operators, MROs, and OEMs, today announced that it will release financial results for its second quarter of fiscal year 2024, ended November 30, 2023, after the close of the New York Stock Exchange trading session on Thursday, December 21, 2023.