AAR recommends collaborative approaches to solving aviation mechanic shortage
AAR's mid skills gap report urges adoption of robust high school feeders and an industry-wide approach to replicating successful career pathways
Wood Dale, Illinois — AAR CORP. (NYSE: AIR), a leading provider of aviation services to commercial and government operators, MROs, and OEMs, launched its 2023 mid skills gap report.
"Mid skills" describes careers that require industry certifications but not a college degree, including aviation mechanics. Recognizing the importance of gathering information on the state of mid skills talent development efforts and providing tangible recommendations for collaboration, AAR launched its first mid skills gap report in 2011. AAR has become a trusted source for this information and thought leadership on innovative solutions, launching subsequent editions of the report in 2018 and 2023.
AAR's 2023 report warns that the aircraft mechanic shortage has reached a critical point and urges employers to break down silos and collaborate with high schools, colleges, nonprofits, and elected officials to expand early access to aviation maintenance curriculum and training. It includes case studies and opportunities to attract talent under the updated FAA Part 147, which removes a seat time requirement that measures competency based on hours and paves the way for more collaboration and additional training locations.
The Company partnered with Choose Aerospace, a 501(c)(3) nonprofit, to release a general aviation curriculum based upon the Federal Aviation Administration's Airman Certification Standards into high schools and colleges. Choose Aerospace is aligned with the FAA's Part 147 certification standards that went into effect last year. AAR recommends the FAA further update regulations to allow AMT candidates who complete a general aviation curriculum in high school, like Choose Aerospace, to take the FAA general exam to become certified. It also calls on lawmakers to pass immigration policies that allow aviation companies to recruit talent from abroad to meet demand.
"Workforce development is a team effort across industry, education, and government," said John M. Holmes, AAR's Chairman, President and CEO. "Given the forecasted demand for aviation maintenance technicians, these efforts could not come at a better time."
"We have the facilities to grow. We just need the talent," said Ryan Goertzen, AAR's Vice President of Workforce Development. "Companies that invest in training must look to solve the issue not only for themselves but for the industry."
AAR's 2023 mid skills gap report is available on the Company's website on the students page.
About AAR
AAR is a global aerospace and defense aftermarket solutions company with operations in over 20 countries. Headquartered in the Chicago area, AAR supports commercial and government customers through four operating segments: Parts Supply, Repair & Engineering, Integrated Solutions, and Expeditionary Services Additional information can be found at aarcorp.com.

This press release contains certain statements relating to future results, which are forward-looking statements as that term is defined in the Private Securities Litigation Reform Act of 1995 which reflect management's expectations about future conditions. Forward-looking statements may also be identified because they contain words such as ''anticipate,'' ''believe,'' ''continue,'' ''could,'' ''estimate,'' ''expect,'' ''intend,'' ''likely,'' ''may,'' ''might,'' ''plan,'' ''potential,'' ''predict,'' ''project,'' ''seek,'' ''should,'' ''target,'' ''will,'' ''would,'' or similar expressions and the negatives of those terms. These forward-looking statements are based on beliefs of Company management, as well as assumptions and estimates based on information currently available to the Company, and are subject to certain risks and uncertainties that could cause actual results to differ materially from historical results or those anticipated. For a discussion of these and other risks and uncertainties, refer to "Risk Factors" in our most recent Annual Report on Form 10-K and subsequent Quarterly Reports on Form 10-Q. Should one or more of these risks or uncertainties materialize adversely, or should underlying assumptions or estimates prove incorrect, actual results may vary materially from those described. These events and uncertainties are difficult or impossible to predict accurately and many are beyond the Company's control. The Company assumes no obligation to update any forward-looking statements to reflect events or circumstances after the date of such statements or to reflect the occurrence of anticipated or unanticipated events.

Contact
Media Team
Corporate Marketing and Communications
+1-630-227-5100
Editor@aarcorp.com
Related news
See all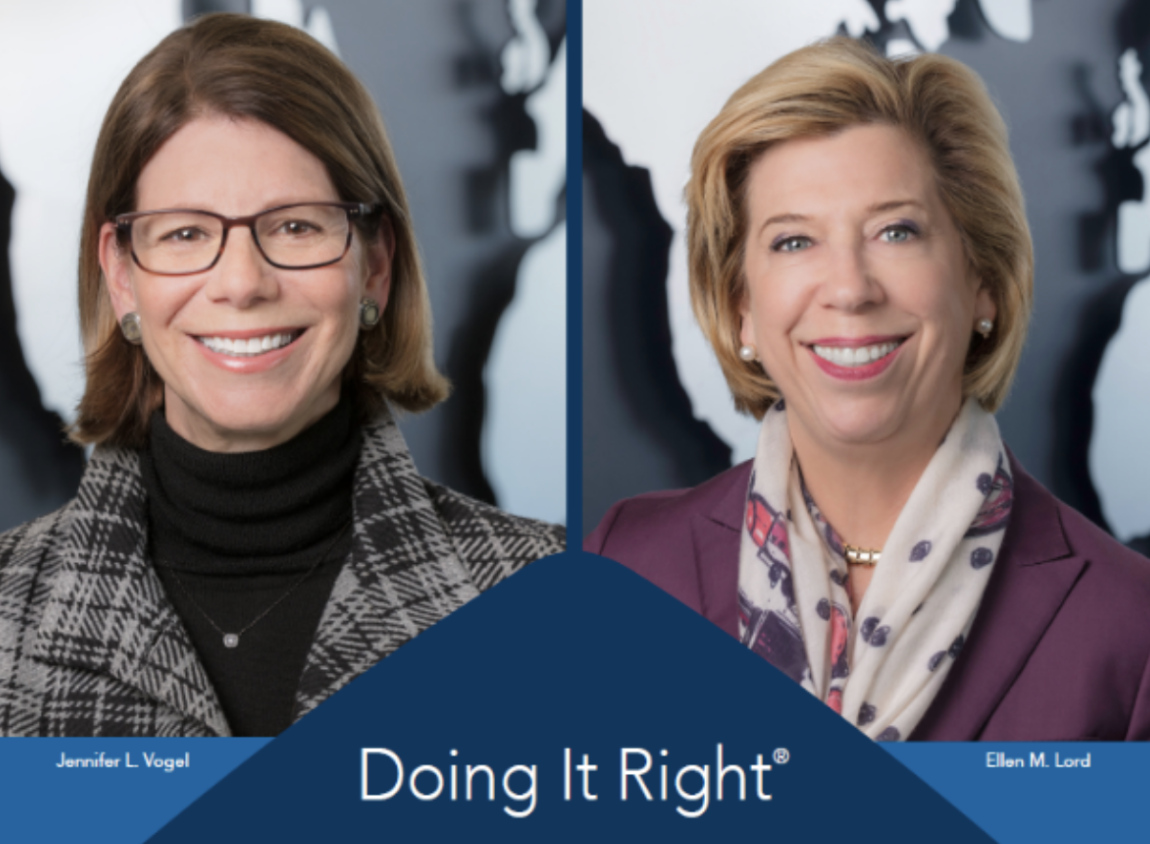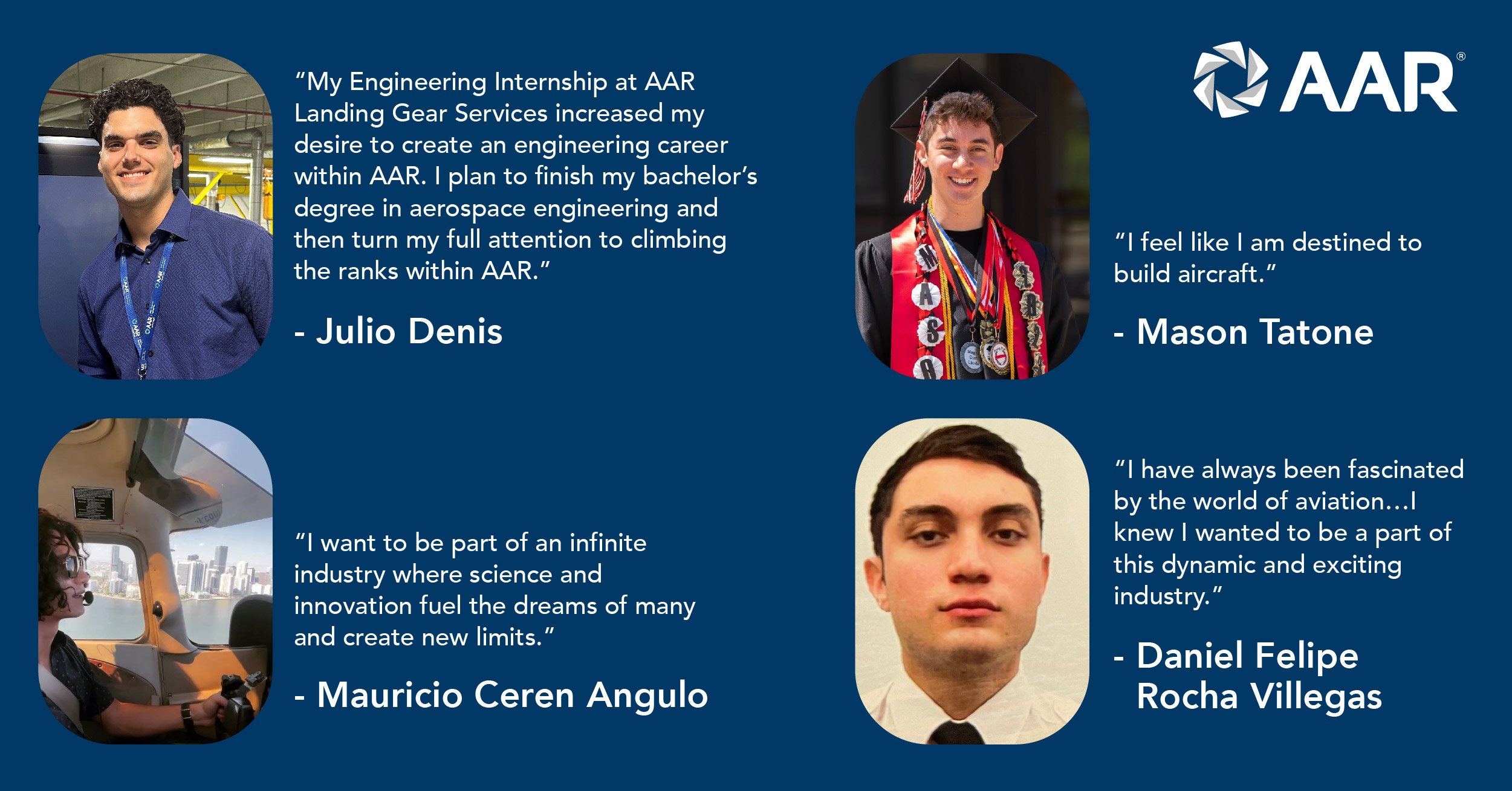 June 14, 2023
AAR awards Foundation Scholarships
Wood Dale, Illinois — AAR CORP. (NYSE: AIR), a leading provider of aviation services to commercial and government operators, MROs, and OEMs, has awarded Foundation Scholarships to four students for the 2023-2024 school year.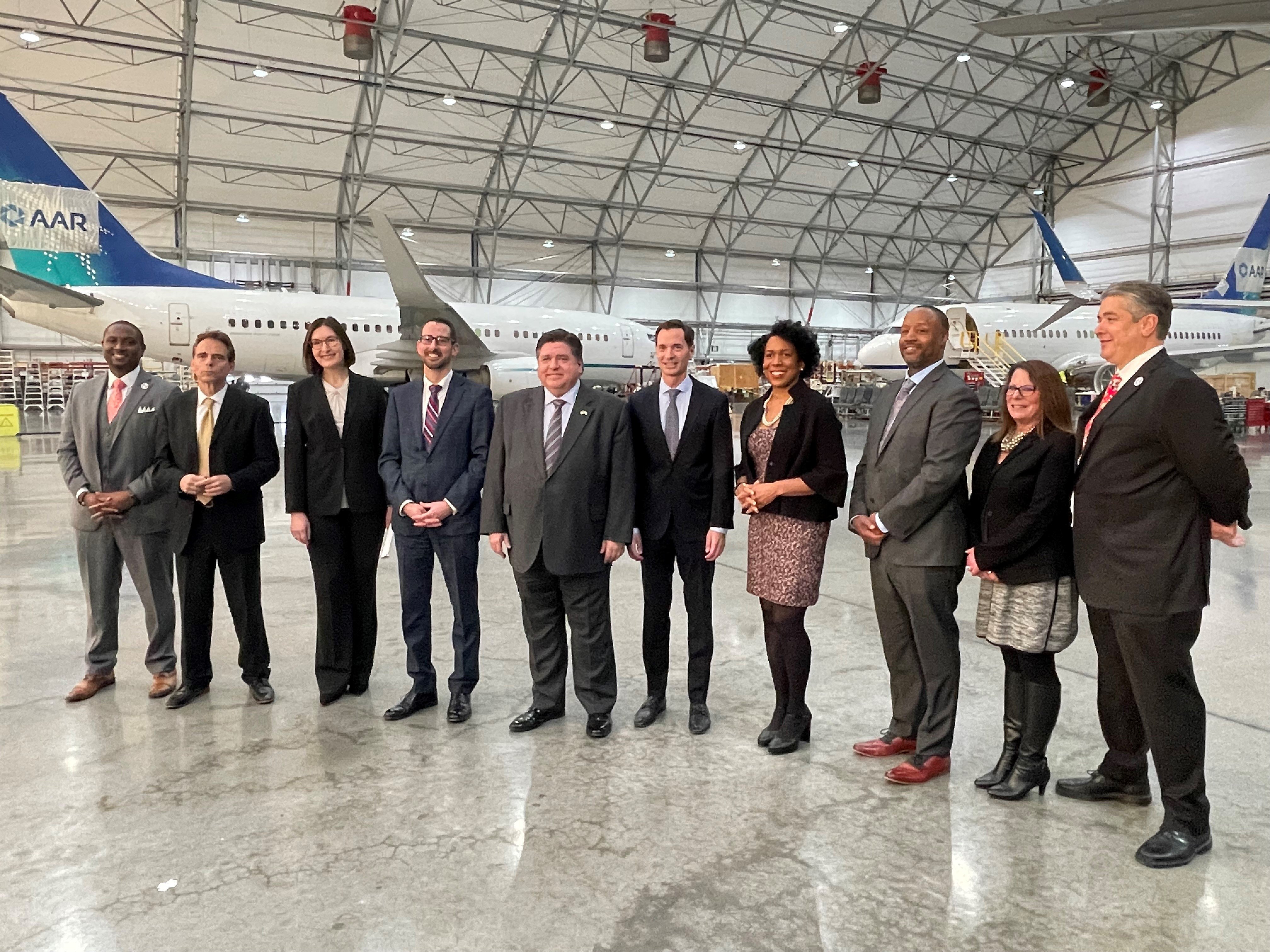 January 26, 2023
Governor Pritzker visits AAR's Rockford, Ill. facility, announces Illinois' $2.6 million investment to further strengthen aviation maintenance pipeline
Wood Dale, Illinois — AAR CORP. (NYSE: AIR), a leading provider of aviation services to commercial and government operators, MROs, and OEMs, hosted Illinois Governor JB Pritzker, leaders from Rock Valley College, and local officials and partners at its Rockford, Illinois, MRO facility today.