AAR awards Foundation Scholarships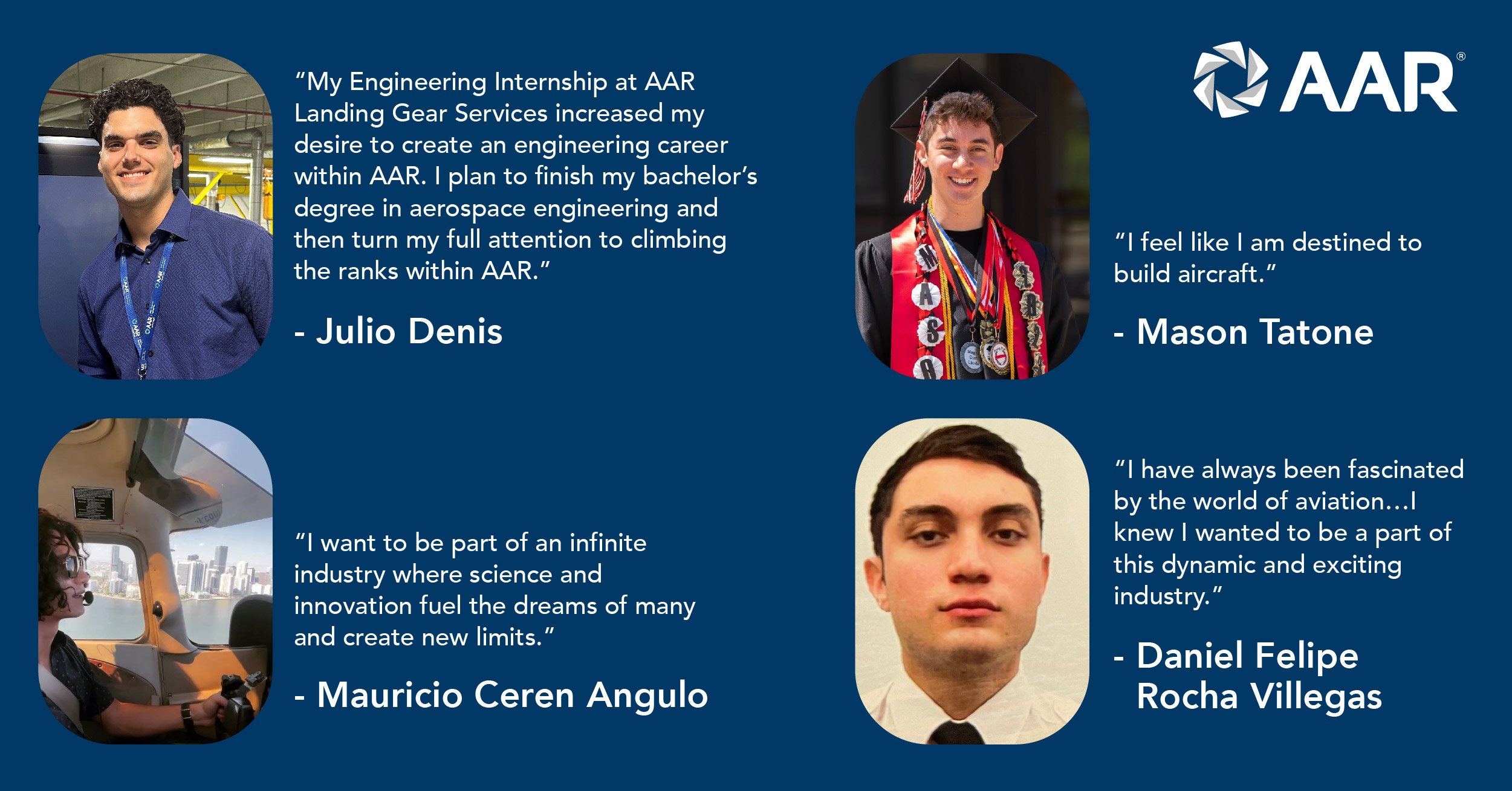 Wood Dale, Illinois — AAR CORP. (NYSE: AIR), a leading provider of aviation services to commercial and government operators, MROs, and OEMs, has awarded Foundation Scholarships to four students for the 2023-2024 school year.
AAR created its Foundation Scholarship to contribute to the academic studies of AAR employees' children and the aviation industry. Recipients must meet a cumulative 3.0 grade point average requirement and enroll in an aviation / aerospace related bachelor's program for the 2023-2024 academic year.
This year's recipients include Mauricio Ceren Angulo, Julio Denis, Daniel Felipe Rocha Villegas, and Mason Tatone. All are enthusiastic about future careers in aviation.
"I feel like I am destined to build aircraft," shares Tatone, who will study Aerospace Engineering at California State Polytechnic University this fall. "My interest in aviation began when I attended AAR's Take Your Child to Work Day more than 10 years ago, so it's special that I am now receiving a scholarship from AAR to study aviation in college."
"The AAR Foundation Scholarship is one of the many ways AAR supports our employees and the aviation industry," said John M. Holmes. "Our employees are passionate about aviation, and it's fantastic to see this passed down to their children."
For more information on AAR, visit aarcorp.com/.
About AAR
AAR is a global aerospace and defense aftermarket solutions company with operations in over 20 countries. Headquartered in the Chicago area, AAR supports commercial and government customers through two operating segments: Aviation Services and Expeditionary Services. AAR's Aviation Services include Parts Supply; OEM Solutions; Integrated Solutions; and Maintenance, Repair, and Overhaul (MRO) Services. AAR's Expeditionary Services include Mobility Systems operations. Additional information can be found at aarcorp.com.
This press release contains certain statements relating to future results, which are forward-looking statements as that term is defined in the Private Securities Litigation Reform Act of 1995 which reflect management's expectations about future conditions. Forward-looking statements may also be identified because they contain words such as ''anticipate,'' ''believe,'' ''continue,'' ''could,'' ''estimate,'' ''expect,'' ''intend,'' ''likely,'' ''may,'' ''might,'' ''plan,'' ''potential,'' ''predict,'' ''project,'' ''seek,'' ''should,'' ''target,'' ''will,'' ''would,'' or similar expressions and the negatives of those terms. These forward-looking statements are based on beliefs of Company management, as well as assumptions and estimates based on information currently available to the Company, and are subject to certain risks and uncertainties that could cause actual results to differ materially from historical results or those anticipated. For a discussion of these and other risks and uncertainties, refer to "Risk Factors" in our most recent Annual Report on Form 10-K and subsequent Quarterly Reports on Form 10-Q. Should one or more of these risks or uncertainties materialize adversely, or should underlying assumptions or estimates prove incorrect, actual results may vary materially from those described. These events and uncertainties are difficult or impossible to predict accurately and many are beyond the Company's control. The Company assumes no obligation to update any forward-looking statements to reflect events or circumstances after the date of such statements or to reflect the occurrence of anticipated or unanticipated events.
Related news
See all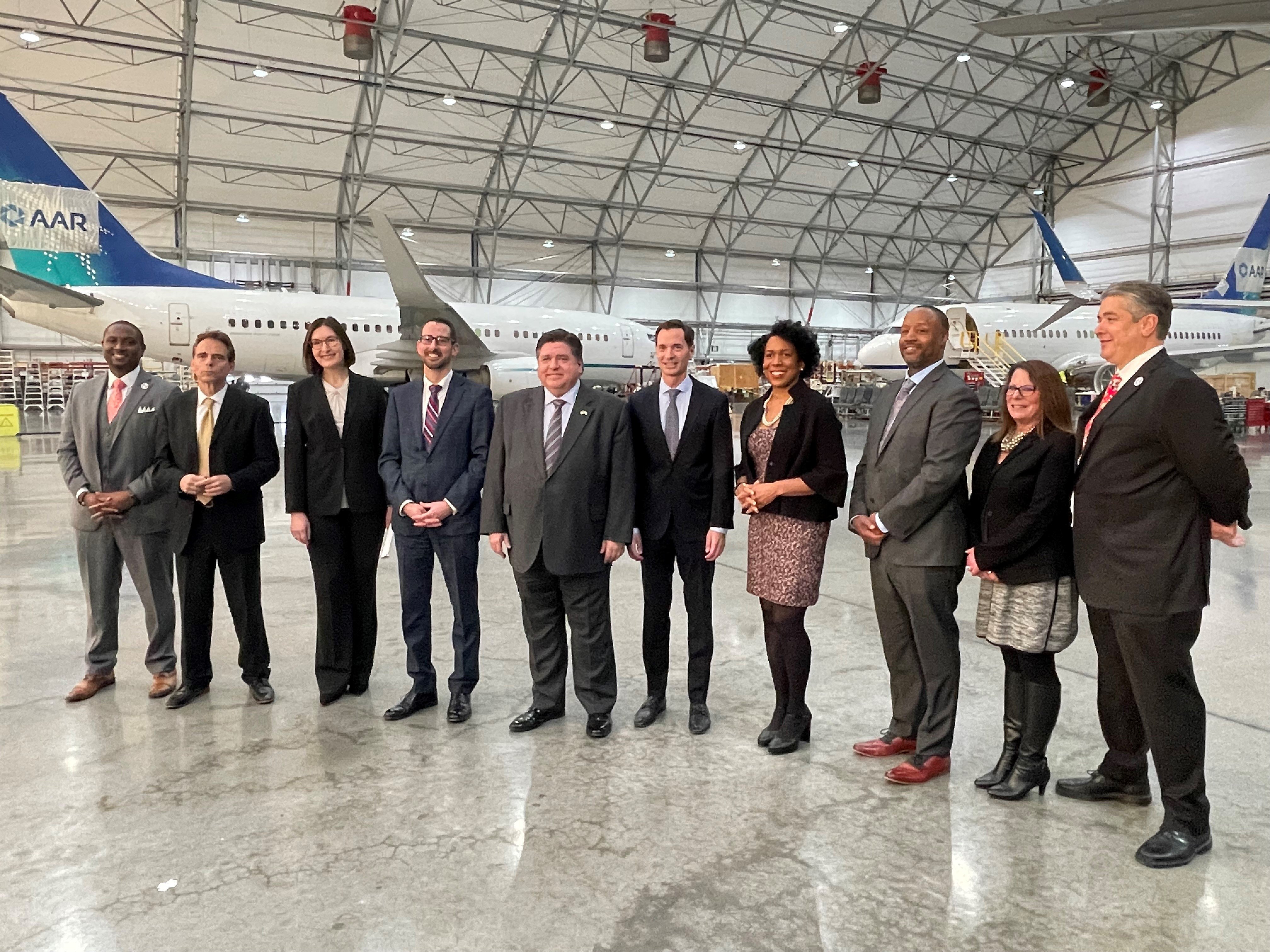 January 26, 2023
Governor Pritzker visits AAR's Rockford, Ill. facility, announces Illinois' $2.6 million investment to further strengthen aviation maintenance pipeline
Wood Dale, Illinois — AAR CORP. (NYSE: AIR), a leading provider of aviation services to commercial and government operators, MROs, and OEMs, hosted Illinois Governor JB Pritzker, leaders from Rock Valley College, and local officials and partners at its Rockford, Illinois, MRO
facility today.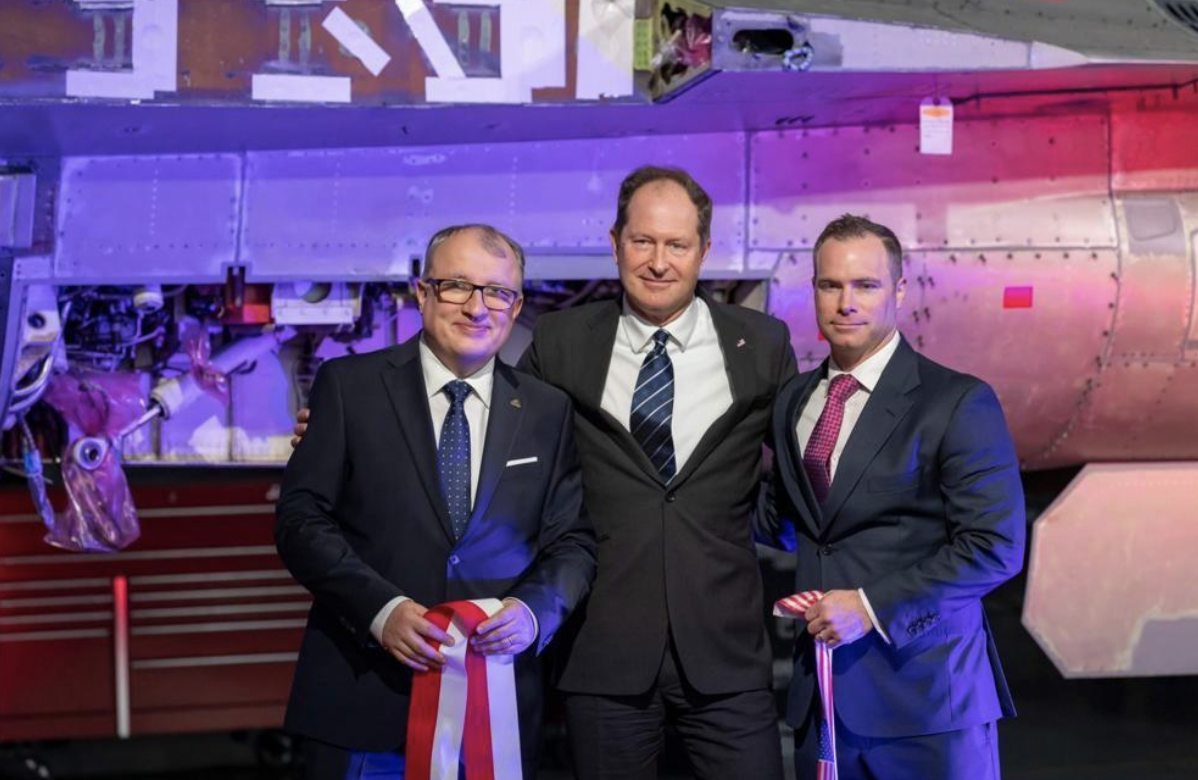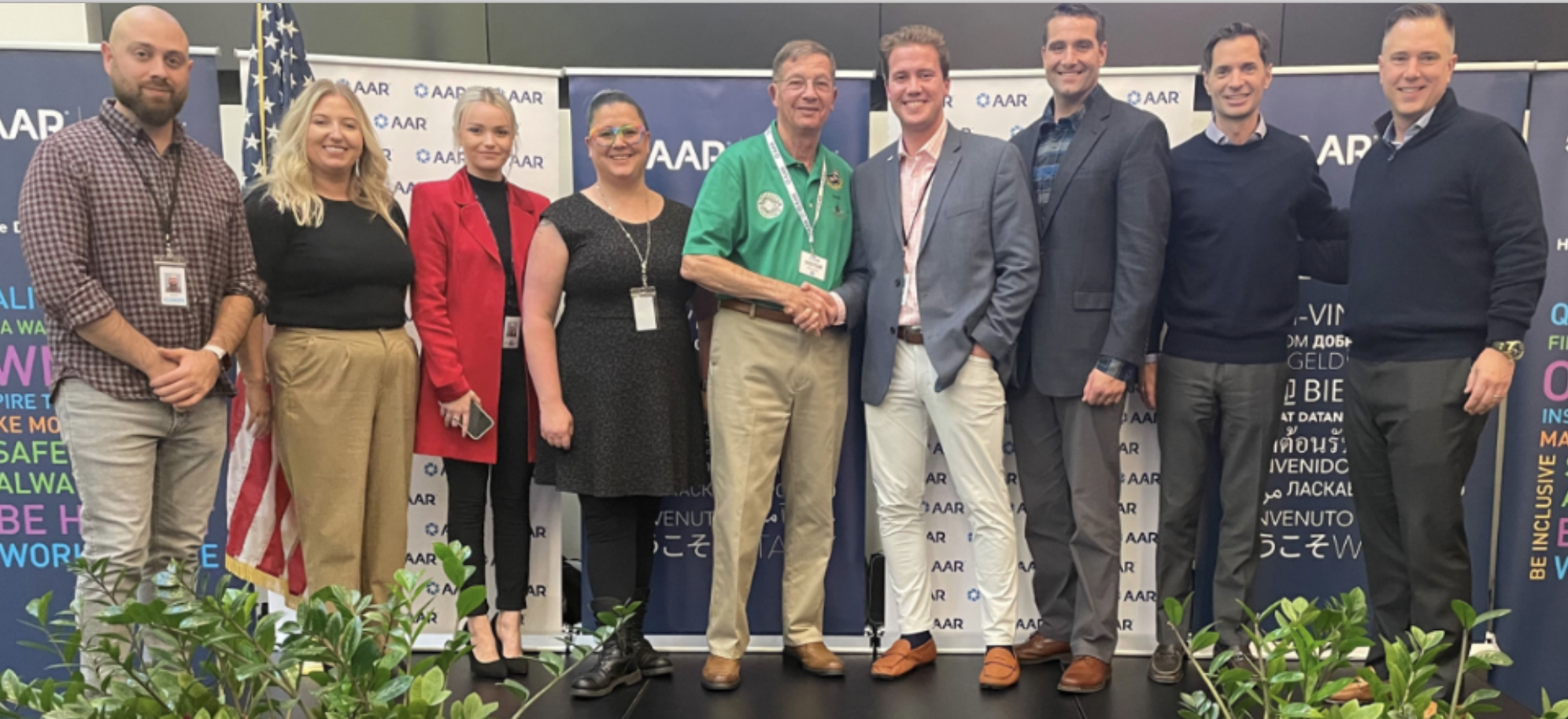 November 18, 2022
AAR hosts event featuring USAF Fighter ACE Colonel (r) DeBellevue
Wood Dale, Illinois — AAR CORP. (NYSE: AIR), a leading provider of aviation services to commercial and government operators, MROs, and OEMs, hosted retired U.S. Air Force Fighter ACE Colonel Charles "Chuck" DeBellevue at its corporate headquarters earlier today.